Watch: Iceland's Nordic Affect Performs Valgeir Sigurðsson and Úlfur Hansson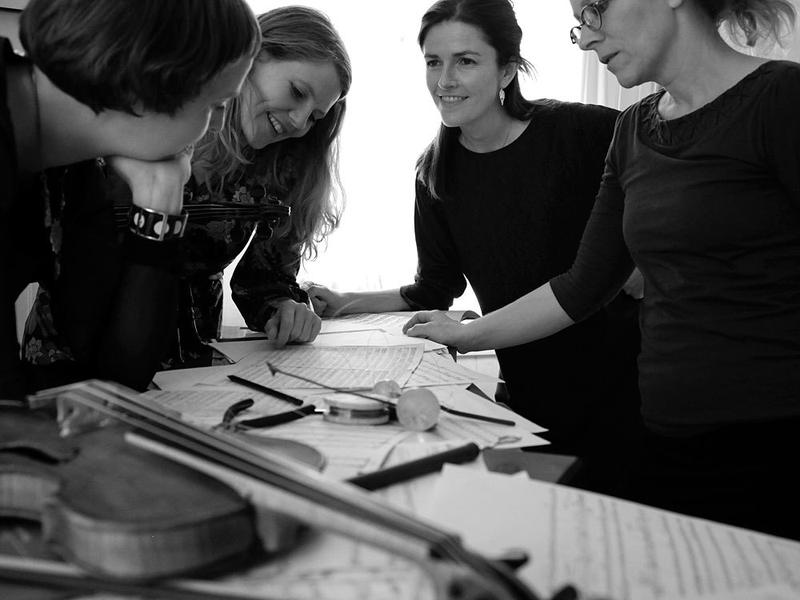 Iceland's Nordic Affect is a quartet comprised of violin, viola, cello and harpsichord. It's not-unusual instrumentation for Baroque composers like Telemann and Handel, but as a virtuosic vehicle for modern, field recording-colored music of Iceland's innovative and insular scene of composers, it makes for a sound unlike any other chamber ensemble out there.
Touring on the heels of their latest release Raindamage, the ensemble was recently a part of the Los Angeles Philharmonic's Reykjavík Festival, a celebration of Icelandic composers curated by Esa-Pekka Salonen and Daniel Bjarnason. We invited Nordic Affect in for intimate in-studio performances of Valgeir Sigurðsson's Raindamage and Úlfur Hansson's Þýð (pronounced "Theeth"). The latter features an impromptu drone performance from members of the WQXR staff.
Nordic Affect is Halla Steinunn Stefánsdóttir, violin; Gudrún Hrund Hardardóttir, viola; Hanna Loftsdóttir, cello; Gudrún Óskarsdóttir harpsichord.