Watch: Jazz Pianist Art Tatum's Incredible Classical Improvs
Thursday, November 10, 2016 - 10:14 AM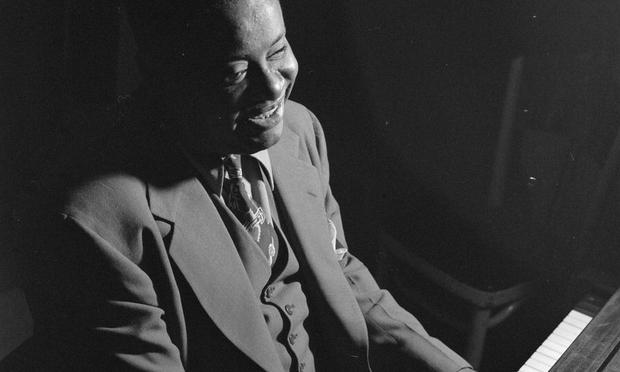 (William P. Gottlieb / Library of Congress)
During Chris Thile's inaugural show as the new host of A Prairie Home Companion, the immortal jazz pianist Art Tatum received an unexpected shout out. Tatum would have celebrated his 107th birthday that week and, as part of the mini-celebration, Thile got to telling one of the many legends surrounding Tatum's super-natural pianistic exploits: that he learned how to play the piano through listening to piano rolls, something not particularly strange for that time ... but for the fact that these were piano rolls for four-hands.
Because of their skill as improvisers, that incredible ability to invent music on-the-go, jazz musicians tend to, for want of a better phrase, "freak-out" classical musicians. So, if you ever see a classical pianist with a gaze of petrified enchantment, or perhaps giggling uncontrollably, probably it is because they are listening to a jazz pianist like Tatum or Oscar Peterson. In fact, the most famous instance of this cross-genre admiration involved a meeting between Tatum and legendary classical pianist Vladimir Horowitz.
Horowitz had made his own arrangement of Tatum's, "Tea for Two," and, being acquaintances, Horowitz endeavored to play his piece for Tatum. Tatum enjoyed it very much and then took to the piano to play his newest rendition of the piece. When he finished, Horowitz, already quite amazed, asked Tatum when he wrote this newest version. Tatum replied that he had done so just now — improvising it all in the moment. Famously, Horowitz never played his arrangement of "Tea for Two" in public again.
For your listening pleasure, we present to you two incredible instances of Tatum improvising on classical pieces. Though in an altogether different style, it is this ability to invent extraordinary music in the moment that puts Tatum on par with the greatest classical composers. Enjoy!
 Video: Art Tatum plays Dvorak 
Video: Art Tatum plays Chopin (Valse in C# Minor, Op. 64, No. 2)
More in:
Justin Sergi is a freelance digital producer for WQXR. 
The WQXR e-newsletter. Show highlights, links to music news, on-demand concerts, events from The Greene Space and more.