Watch: Joshua Roman Performs Astor Piazzolla and Andrius Žlabys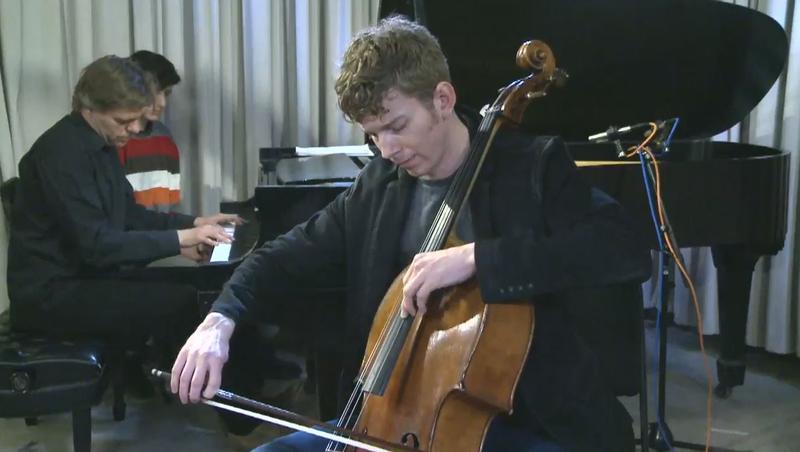 On May 4th, cellist, TED fellow and viral Bach performer Joshua Roman joined pianist Andrius Žlabys in our studio for performances of music by Žlabys and the iconic Argentinian composer Astor Piazzolla. The session was hosted by John Schaefer.
On May 13, Roman joins clarinetist Derek Bermel, pianist Conor Hanick and violinist Karen Kim for a performance of Olivier Messiaen's Quartet for the End of Time at Brooklyn's National Sawdust.
Andrius Žlabys – Passacaglia
Astor Piazzolla – Grand Tango