Watch: Yuja Wang's Mozart Encore That Everyone Is Sharing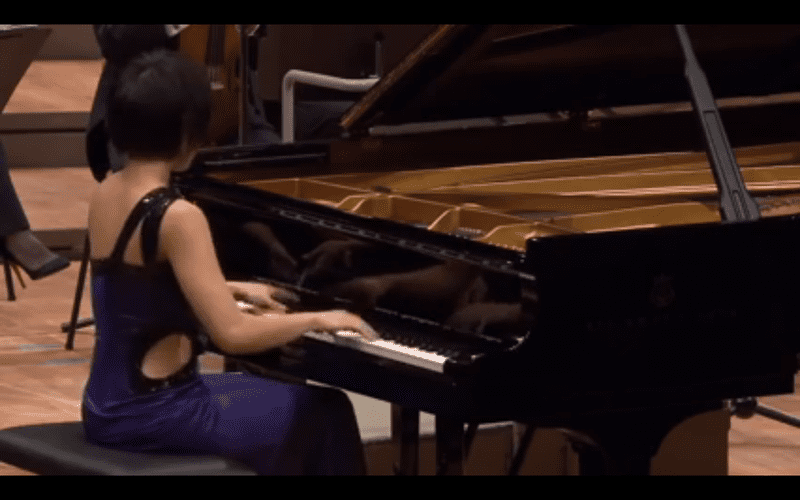 Wow. Just wow. Pianist Yuja Wang just took apart and rebuilt Mozart's Rondo alla Turca in a truly unusual way and so we had to share it with you. Wang played the captivating rendition, which mixes elements of jazz and even a dash of honky tonk, as her encore at a recent performance with the Berlin Philharmonic.
The video was posted on Facebook a week ago and has quickly become widely popular. It was shared among 300,000 Facebook users and viewed 20 million times in the course of a week. The video was removed from Facebook but is also available on YouTube. You can watch it here:
When classical performances like this break through on social media, all we can say is yes, yes, yes! A thousand times yes!