On-Demand Video: 'A Christmas Carol' in The Greene Space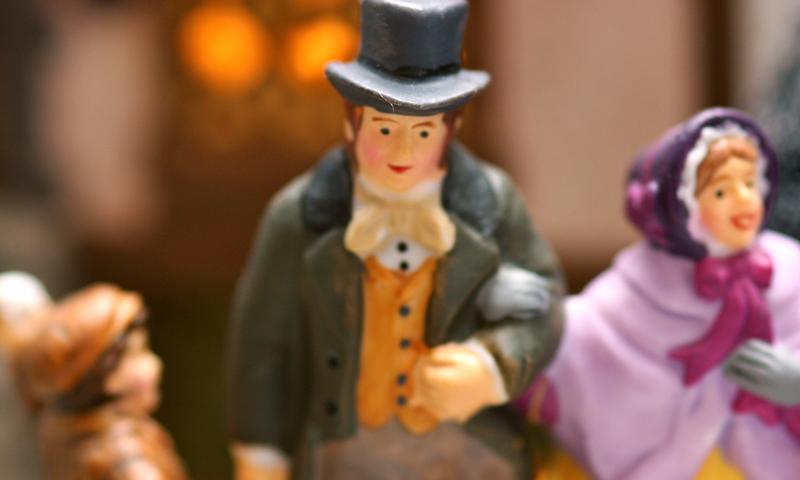 On Monday, Dec. 16 at 7 pm, a star-studded cast from WQXR and WNYC presents a dramatic reading of the Charles Dickens classic "A Christmas Carol," live from The Greene Space. The event is sold-out but you can watch the webcast on this page.
The beloved holiday tradition returns with the help of Broadway and screen veteran Tony Roberts, who stars in the role of Ebenezer Scrooge. Roberts is perhaps best known for the six films he made with Woody Allen, including Annie Hall. As a special treat, Fred Newman of A Prairie Home Companion returns to provide live sound effects.
The timeless classic tells the story of sour and stingy Scrooge and his transformation after the visits of Jacob Marley and the ghosts of Christmas Past, Present and Yet to Come. A story that still touches the hearts of audiences worldwide, the novella has been adapted to film, opera — and now radio. 
The story will be brought to life in The Greene Space with a stage reading performed by Roberts and WQXR and WNYC personalities and reporters, including: Jeff Spurgeon, John Hockenberry, Brooke Gladstone, Manoush Zomorodi  and Ilya Maritz. Directed by WQXR host Elliott Forrest. Script by award-winning playwright Arthur Yorinks.
Full Cast:

Scrooge – Tony Roberts
Bob Cratchit – Jeff Spurgeon
Child Singer – Sam Smithyman
Nephew – Graham Parker
Gentleman – Laura Walker
Marley – Brooke Gladstone
Mrs. Dilber – Sarah Montague
Christmas Past – Jenny Lawton
Fezziwig – John Schaefer
Belle – Manoush Zomorodi
Young Adult Scrooge - Ilya Maritz
Christmas Present – John Hockenberry
Mrs. Cratchit – Lorraine Mattox
Belinda – Jenny Lawton
Martha – Manoush Zomorodi
Peter Cratchit – Ilya Maritz
Tiny Tim – Sam Smithyman
Nephew's Wife – Brooke Gladstone
Businessman 1 – John Hockenberry
Businessman 2 – John Schaefer
Old Joe – David Garland
Boy – Sam Smithyman

Narrator – Amy Eddings

Audio Play by Arthur Yorinks
Sound Effects by Fred Newman (A Prairie Home Companion)
Music Composed and Performed by John Forster
Directed by Elliott Forrest