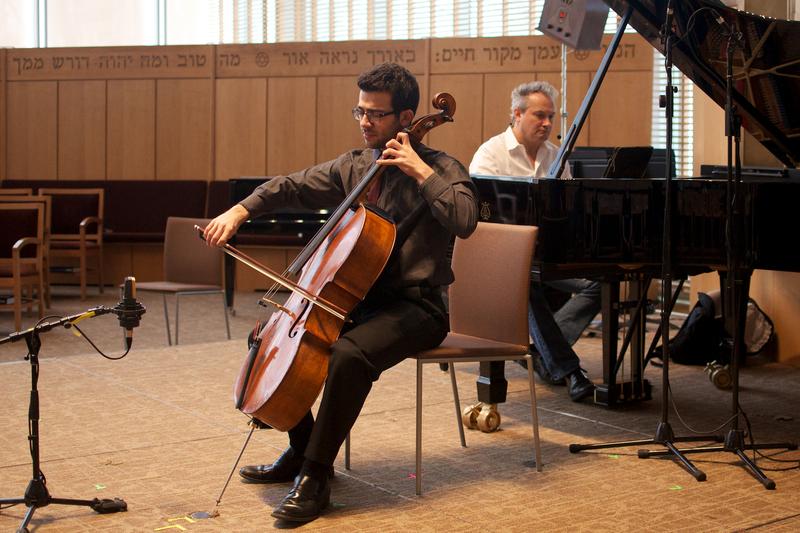 From Wellesley, Mass., this week's From the Top pays tribute to Jewish composers and Jewish music. A 12-year-old violinist performs the music of George Gershwin, a young tenor performs his own composition inspired by the great 20th century Jewish poet Hannah Senesh, and the show's finale features the great sound of klezmer music.
Program playlist:
Catalmadge String Quartet from Walnut Hill School for the Arts (coached by Laura Thielke) plays The first movement, Alla Valse Viennese, and the fifth movement, Alla Tarantella, from Five Pieces by Erwin Schulhoff.
Caroline Joyner, 17, violin
Claire Walter, 18, violin
Chris Rogers-Beadle, 17, viola
Erica Ogihara, 17, cello
Martin Kocev, 17, clarinet, plays the second movement, Modéré, and the third movement, Brazileira, from Scaramouche by Darius Milhaud with Christopher O'Riley.
Eddie Pogossian, 18, cello, plays "Prayer," From Jewish Life by Ernst Bloch.
Kevin Miura, 12, violin, plays the second movement, Andante con moto e poco rubato, and the third movement, Allegro ben ritmato e deciso, by George Gershwin, arr. Heifetz, with Christopher O'Riley, piano.
Samuel Dylan Rosner, 16, tenor, plays his own composition, "Ashrei Hagafrur" (Blessed is the match) with Christopher O'Riley, piano, based on a poem by Hannah Senesh. Samuel's appearance is supported in part by The ASCAP Foundation Irving Caesar Fund.
Jeremiah Klarman, composer, plays "Greser Vi Dos Leben" by Jeremiah Klarman.