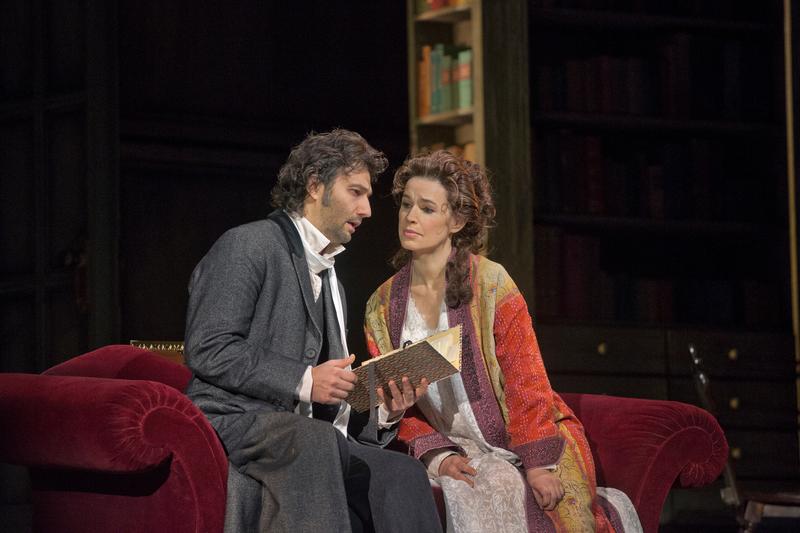 This Saturday at 1 pm the Metropolitan Opera broadcasts its new production of Massenet's Werther. Tenor Jonas Kaufmann stars as Werther and French soprano Sophie Koch is Charlotte. 
Werther is loosely based on the deeply precious (and overwhelmingly sad) novel by Johann Wolfgang von Goethe called The Sorrows of Young Werther. The opera, like the book, is about a young man who can never be with the woman he loves, because she is married to someone else— and the music certainly tugs on the heart strings.
This new production, directed by Richard Eyre, empathizes with Werther's heartache, which can be a difficult feat with a character whose love for Charlotte borders on creepy (Koch is making her Met debut in this role). Other cast members include Lisette Oropesa as Sophie and David Bižic as Albert. Alain Altinoglu conducts the performance. 
Cast:
Conductor: Alain Altinoglu
Charlotte: Sophie Koch
Sophie: Lisette Oropesa
The Bailiff: Jonathan Summers
Johann: Philip Cokorinos
Schmidt: Tony Stevenson
Werther: Jonas Kaufmann
Brühlmann: Christopher Job
Käthchen: Maya Lahyani
Albert: David Bižic