What Lou Reed Gave Classical Music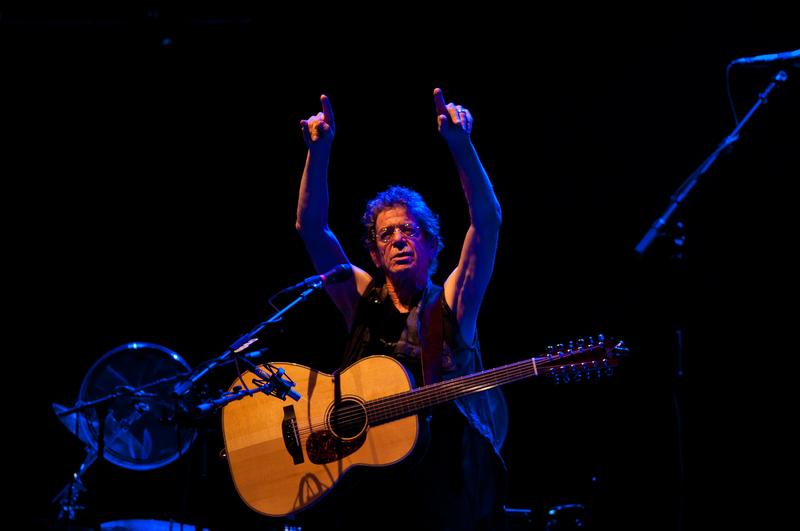 Lou Reed never dabbled in symphonic music and he steered clear of writing a grandiose rock opera. But the rock 'n' roll iconoclast, who died on Sunday at age 71, was more than punk's most important ancestor. His career, both with the Velvet Underground and as a solo artist, inspired many classical musicians who yearned to walk on the wild side.
Among them is David Lang, the Pulitzer Prize-winning composer and co-founder of Bang on a Can. About a decade ago Lang wrote several arrangements of Reed's music, starting with the Velvet Underground classic, "Heroin." Listen to his arrangement below, performed by vocalist Theo Bleckmann and cellist Felix Fan.
Lang once told New York magazine, "You know, I grew up in a squeaky-clean, bookish environment, really interested in classical music. And then I got hooked by the Velvet Underground—the Andy Warhol yellow-banana record—in junior high. It was the first time that I'd ever heard anything say, Art is dangerous and scary, and people live lives which include crime and sex and drugs and danger and New York."
WNYC's John Schaefer echoed Lang's point in a remembrance on Sunday. "Of all the rock musicians associated with New York, perhaps none reflected the city's dark corners and shadowy subcultures the way Lou Reed did in his songs," he wrote. "Perhaps none reflected the city's hard edge and take-no-prisoners attitude the way he did in his onstage or on-screen persona."
Referring to the rocker's shape-shifting career, Schaefer added that "being a Lou Reed fan meant constantly re-evaluating your fandom."
Lou Reed and Laurie Anderson in The Greene Space at WQXR in 2011 (Stephanie Black)

In his later years, Reed became a frequent presence at New York's cultural venues, both on stage and off. He twice collaborated with Robert Wilson at the Brooklyn Academy of Music; there he could also be seen sitting in the audience with his wife, Laurie Anderson. In 2006, the Brooklyn Youth Chorus joined Reed at St. Ann's Warehouse to perform his 1973 album "Berlin." Julian Schnabel filmed the performance:
One couldn't discuss Reed's classical impact without acknowledging to his most disputed work, "Metal Machine Music," a 1975 double-LP in which Reed served up 64 minutes of dense feedback, distortion and tuneless guitar. Some critics suggested parallels to composers like Varese and Ligeti; others panned it as an obnoxious provocation. In an interview with rock journalist Lester Bangs, Reed claimed (perhaps jokingly) that he inserted references to works such as Beethoven's "Eroica" and "Pastoral" Symphonies in the distortion, and that he had attempted to have the album released on RCA's Red Seal classical label.
The German saxophonist Ulrich Krieger transcribed the music for traditional orchestral instruments and it has been played several times to remarkable acclaim. Below is a 2010 performance by the Fireworks Ensemble at Columbia University's Miller Theater:


UPDATE - 9:45 pm: Reed's influence extended to yet other corners of contemporary music – including to saxophonist/composer John Zorn, whose song "Of Wonder and Certainty" is dedicated to the rocker, and to Daniel Felsenfeld, the Brooklyn-based composer whose chamber work "All Tomorrow's Parties," was based on the Velvet Underground song of the same name.