When Donald Trump Analyzed Composer Steve Reich (And Failed)
Monday, November 07, 2016 - 12:00 AM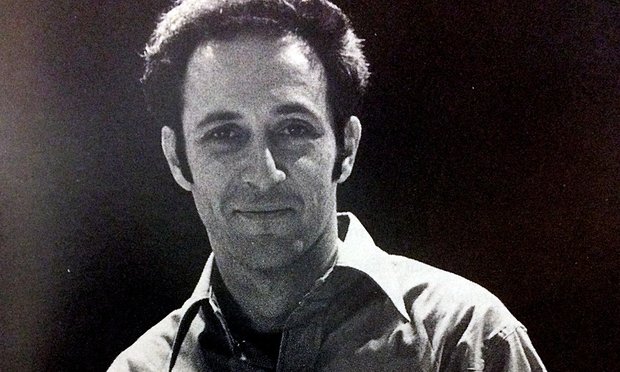 (Nonesuch/NPR)
A lot has been said about the truthfulness of both presidential candidates this season. And it appears that at least one of the two candidates has waded into the history of contemporary classical music without the proper facts on hand.
Last week, musicologist (and Q2 Music contributor) Will Robin tweeted an excerpt of Donald Trump's book Think Like A Champion, in which the presidential candidate (or his ghost writer) played loose with the origin story behind composer Steve Reich's discovery and innovation of musical phasing.
Here's the tweet from Robin:
Trump on Reich, in his 2009 book "Think Like a Champion" https://t.co/ijQvlEuioZ pic.twitter.com/8rVwAigl0h

— Will Robin (@seatedovation) November 2, 2016
In the book it appears that Trump is comparing Reich's discovery of phasing while watching windshield wipers to his own methods of inspiration for his business plans. But wait a second. Let's fact-check Trump's recollection of the Reich story.
A recent article by the New York Times about Reich's 80th birthday described how Reich discovered phasing in 1965. While working in his studio, Reich accidentally started two identical tape decks in unison and heard them gradually fall out of sync inspiring him to apply the phenomenon to his compositions.

The post by Robin sparked a little social media ribbing by fans and performers of contemporary compositions.

@seatedovation oh my goodness

— Timo Andres (@timoandres) November 2, 2016
@seatedovation I guess that explains the hat Reich is always wearing... #makemusicgreatagain pic.twitter.com/95ZPliaoW2

— Josh Busman (@doctorbusman) November 2, 2016
Of course, this revelation will not likely sway any votes. And perhaps credit should be rewarded for effort. But while it is anyone's guess where Trump finds his inspiration — whether it be from multi-tasking or from out-of-sync windshield wipers — what seems clear is that the presidential candidates this political cycle are 0 for 1 in analyzing the work of contemporary composers.
More in:
Mike Rinzel is WQXR's Senior Director of Digital Content and oversees digital content for wqxr.org, mobile app and social media.
The WQXR e-newsletter. Show highlights, links to music news, on-demand concerts, events from The Greene Space and more.