8 Tchaikovsky References in Pop Culture
Monday, February 06, 2017 - 12:00 AM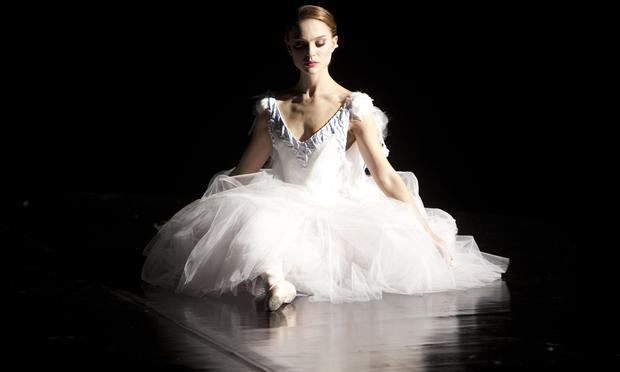 (Zeppotron / Channel 4)
For the first half of this month, the New York Philharmonic is running Beloved Friend — Tchaikovsky and His World, a festival celebrating the music of the Russian composer and, well, several of his beloved friends. The Semyon Bychkov-conducted affair wraps up on Saturday, Feb. 11, with a performance of his Symphony No. 6, "Pathétique."
Tchaikovsky's music is immensely popular and has made its way out of the concert hall and into your television sets, movie theaters and even video games. If you can't make it out to a live concert, here are eight places you'll run into his music. 
Black Swan
When the movie posters started rolling out for this intense psychological thriller, we all expected there to be heavy dose of Tchaikovsky. After all, the entire film is based on a production of Swan Lake — and increasingly creepy hallucinations of the ballerina who takes on the role of Odette. When composing the score, Clint Mansell used Tchaikovsky's work as a basis for new arrangements, but there's no difficulty in hearing the Russian composer's groundwork.
Tetris
Like most arcade-style games, Tetris isn't one of those games you think about actually beating. You pick it up and toy with it for a while, but most of us don't spin blocks wondering what the end has in store. We say "most of us" for a reason — it turns out that some people have watched the ending. If you finish with enough points, you are — for reasons that escape us completely — awarded with an animation of people getting down to Nutcracker's "Russian Dance" and a rocket lifting off to space.
"(This is the) The Story of a Starry Night"
Strains of a theme from Symphony No. 6, "Pathétique" can be heard in this 1940s popular song by Al Hoffman. Not long after it was written, Glenn Miller's big band injected it with it's sultry and dreamlike sound. Della Reese, Robert Goulet and other popular singers made it their own, too. We owe Tchaikovsky some serious thanks for penning one of the 20th century's signature slow jams.
V for Vendetta
The 1812 Overture is a warhorse that won't stop making guest appearances anytime soon. Americans are bound to hear it at least once every year on the Fourth of July, and that's not counting any other cameos in video games, television and the movies. V for Vendetta is just one of many films that uses Tchaikovsky's signature festival piece. James McTeigue's cinematic work really captures the (literal) explosiveness of the music, as V orchestrates his special brand of vigilante justice.
What a Way to Go
Shirley MacLaine stars in this dark comedy about the unique predicament of a four-times widowed woman who has acquired tremendous fortunes upon the deaths of each of her husbands. One poor soul, a workaholic artist named Flint, has created a machine that paints the music it hears. His paintings, along with the payment he receives, get increasingly grander — although there are signs the machine is acting out of place. When he has the machine paint Tchaikovsky's Symphony No. 4, it violently turns on him. What a way to go, indeed.
Winfield Advertisements
Back when cigarette advertisements on television were totally legal, Winfield released a campaign that incorporated elements of the Fifth Symphony and Paul Hogan, Crocodile Dundee himself. Hogan does a hard sell as an orchestra plays behind him, concluding as the choir sings the smoke's slogan, "Anyhow Have a Winfield."
GMC Sierra Advertisements
When you think of a TV spot for a truck, you're imagining dusty trails, a blues rock guitar riff and a comically gruff over-masculine voice telling you why this truck is the best truck. In an attempt to deliver something totally unexpected, GMC flipped the script in this holiday advertisement. Its Sierra rumbles through a winter wonderland while "Dance of the Sugar Plum Fairies" plays throughout.
"Love Theme" from Romeo and Juliet
We couldn't assign this spot to one particular pop culture work because there are just too many — it's been heard everywhere from Scrubs to South Park to Spongebob. It has entered into the realm of "music everyone has heard, even if everyone doesn't know the name." Those swelling strings are unmistakable. The delicate flutes can't be missed. By now, hearing it means you're prepping for an onscreen laugh more than a little tenderness. But it doesn't make us love this music any less.
What are your favorite Tchaikovsky references in pop culture? Share below.
More in:
James Bennett II is a staff writer for WQXR.
The WQXR e-newsletter. Show highlights, links to music news, on-demand concerts, events from The Greene Space and more.