A Wintry Journey of Discontent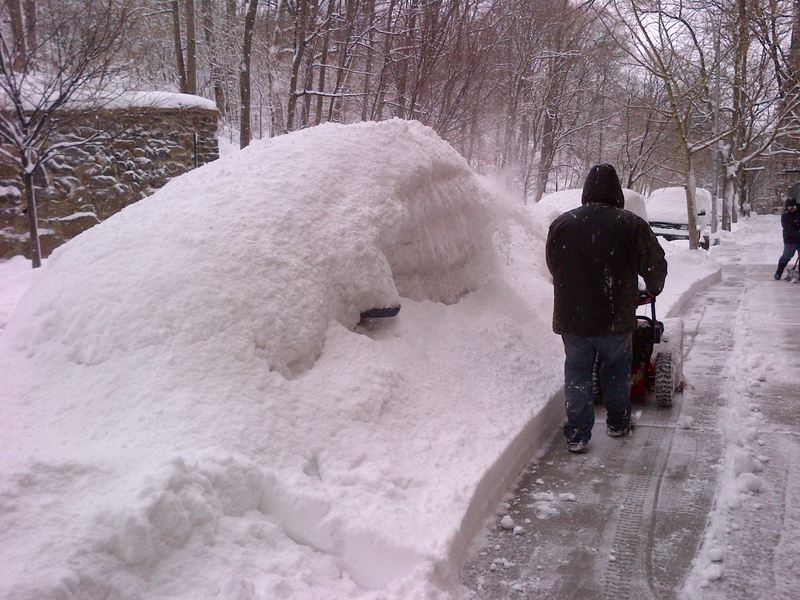 Now that brutal hibernal storms may finally be a thing of the past, perhaps I can venture into a subject I have deferred for a long while: Franz Schubert's extraordinary song cycle, Die Winterreise – The Winter Journey. Composed in 1827, a year before the composer's death at the age of 31, Schubert set to music 24 poems by Wilhelm Müller (1794-1827) which, in their totality, chart one young man's descent into despair after parting with the woman he loved.
This may not sound like enough to sustain a listener's interest for more than one hour of uninterrupted performance but, when entrusted to an insightful singer and collaborative pianist (also known as an accompanist), it can be one of the most shattering and exhilarating of all musical experiences.
For Schubert this was ein Zyklus schauerlicher Lieder (a cycle of nightmarish songs), but I think some modern interpreters have come to see Die Winterreise as more than a descent into emotional and spiritual darkness. When you listen to recordings from different eras, you might find that they reflect not only the performance practices of the time but the ways that psychological interpretations of human experience were made.
Tenor Jonas Kaufmann (who, with pianist Helmut Deutsch, has just released an outstanding recording of the cycle on Sony) observes that Die Winterreise "can have the same sort of cathartic effect as a Greek drama: the emotional experience purges the soul. For me, the work has an almost meditative effect because Schubert expressed these emotional depths with a clarity and a simplicity that I ultimately find consoling and that allow me to regain my own inner balance."
Before we get into some of the great performances, there are a couple of things you might wish to do. First, read the lyrics, here in the original German and a rather colloquial but faithful English translation by Celia Sgroi. As you get into the meaning of the words, look back to the German (even if you do not speak it) to envision how it might sound when set to music.
Next, watch this very interesting 13-minute piece of video of tenor Peter Pears and his partner, composer Benjamin Britten, discussing the cycle. Pears says "It is the cycle of an old man, an experienced man... It has the whole of life in it. It is like a psychologist's case book." Britten remarks that, in effect, although Schubert was only 31, he seemed to bring to it a lifetime of experience. He makes the important technical observation that "Schubert gets so many extraordinary moods and atmospheres with so few notes."
Now it is time to listen to the cycle sung by a superb singer and pianist. Without a doubt the most famous singer of this music was the lyric baritone Dietrich Fischer-Dieskau, (1925-2012). There exist at least eight recorded performances done between 1952 and 1992 that constitute a unique way to understand this cycle and how a singer connects to it. Perhaps with the first one (at age 27) he did not have the musical or life experience to fully illuminate all that it contains. By the last recording (done at age 67 with Murray Perahia), he no longer had enough artistic resources to bring to the insights he possessed.
So we look at performances in between, with the likes of Alfred Brendel, Daniel Barenboim and, especially Gerald Moore, the paragon of collaborative pianists. Fischer-Dieskau and Moore recorded it three times (1955, 1962, 1971). Watch them from 1962, putting aside everything else you are doing (switch off your phone and other electronics, as you would do in a concert) and totally giving yourself to the performance.
Fischer-Dieskau, more than any other singer, was a master at making the text in Lieder as important as the music, melding one into the other so it is not "words and music" but an outpouring of inseparable elements which, over an uninterrupted span, becomes a riveting narrative done jointly by voice and piano. The best pianists are those who do not merely perform the spare but essential Schubert music but learn the poems and deepen our connection to them through remarkably sensitive interpretations. Having just watched the baritone with Moore, now listen to him with Maurizio Pollini paying attention to what Pollini brings to the music.
The association of Die Winterreise with Fischer-Dieskau is so thorough that we often forget a couple of important things. First is that he overshadowed other baritones, especially the excellent Hermann Prey, performing here with string orchestra. I was sorry to miss baritone Gerald Finley, an artist I greatly admire, who performed the cycle recently at Zankel Hall in New York. Here is a brief clip of Finley and his collaborator Julius Drake discussing it.
The second point is that Schubert composed this music with the keys for tenor voice. With that in mind, go back now to Pears and Britten for a complete performance of the cycle.
Then go to Jonas Kaufmann and Helmut Deutsch. I commend their recording to you as well so that you listen without watching. Kaufmann's tenor voice has what are often called baritonal shadings that give a dusky color to the emotional content in ways that we do not hear in the more regal Peter Pears. Kaufmann also is one of the finest singers before the public in terms of how he uses language--whether Italian, French or his native German--in the most meaningful ways. Not only is his pronunciation usually exemplary but he shades words in musical ways to deepen their meaning.
Basses can make a lot of this music too. Two of my favorites are separated by six decades. Hans Hotter recorded a moving account with Gerald Moore in 1954. During this freezing winter Ferruccio Furlanetto and Igor Tchetuev gave this performance. There is an outstanding CD of them performing the cycle you should consider. Furlanetto lives in Vienna and is steeped in the cultural milieu that created this music.
Although the texts and music are for a male voice, some women have overcome that and make performances as moving as the men's. Of interest is British mezzo Alice Coote and Christian Blackshaw. Here are about 19 minutes from a live performance in Russia. Now sit back and fully watch and listen to a famous version by mezzo Brigitte Fassbaender and Aribert Reimann.
I wonder if, after listening to all of these fantastic interpretations, you feel morose or if you too are able to find some of the cathartic effects Kaufman described. Comment below.