A Wintry Mix of Choral Music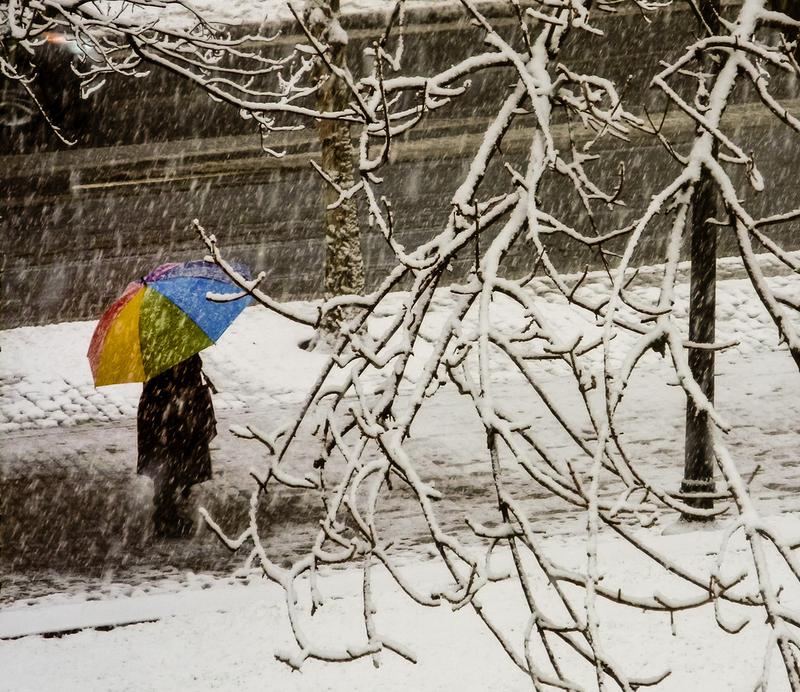 This week Kent Tritle brings new meaning to the expression, "wintry mix." His mix includes five centuries of works celebrating snow, ice and wind. We hear the sound of falling snowflakes, the otherworldliness of a moonlit night and the icy bluster of a winter squall.
Winter has captured the imaginations of many composers including Francis Poulenc, Morten Lauridsen and Randall Thompson. The treasury of choral music that pays tribute to winter captures the tension between the beauty of the scenery and the cold and darkness we associate with this time of year.
Playlist
Caspar Othmayr: The Evenfall 'tis Snowing
Taylor Festival Choir
Robert Taylor, Conductor
Album Name: Sing We Now of Christmas – A Celtic Festival
MSR 1292
Antony Le Fleming: Nocturnes: A Winter's Night
Oxford Pro Musica Singers; St Cecilia Players
Michael Smedley, Conductor
Album Name: Some Shadows of Eternity: Choral Music By Antony Le Fleming
Meridian Records 84360 
Herbert Howells: Walking in the Snow
Rodolfus Choir
Ralph Allwood. Conductor
Album Name: Choral Music by Herbert Howells
Signum UK 190 
Francis Poulenc: Un Soir de Neige:
De grandes cuillers de neige
La Bonne neige le ciel noir
Bois meurtri
La nuit le froid la solitude
Tenebrae
Nigel Short, Conductor
Album Name: Figure Humaine
Signum UK 197 
Morten Lauridsen: Mid-Winter Songs
I: Lament for Pasiphaë
II: Like Snow
III: She tells her love while half asleep
IV: Mid-Winter Waking
V: Intercession in late October
The Singers "Minnesota Choral Artists"
Matthew Culloton, Conductor
Steven Swanson, Piano
Album Name: Lauridsen: Mid-Winter Songs
2010 The Singers - Minnesota Choral Artists
Raymond Murray Schafer: Snowforms, for chorus
Elektra Women's Choir
Morna Edmundson
Album Name: Elektra Women's Choir
Skylark 5637293877 
John Muehleisen: Snow (The King's Trumpeter), for chorus and trumpet
The Richard Zielinski Singers, Richard Zielinski
Album Name: American Voices
Richard Zielinski Singers 5637532349
Randall Thompson: Frostiana: No 6, Stopping by Woods on a Snowy Evening
Dallas Wind Symphony; Turtle Creek Chorale
Dr. Timothy Seelig, Conductor
Album Name: Testament
Reference Recordings 49