A World Apärt: 24-Hour Arvo Pärt Marathon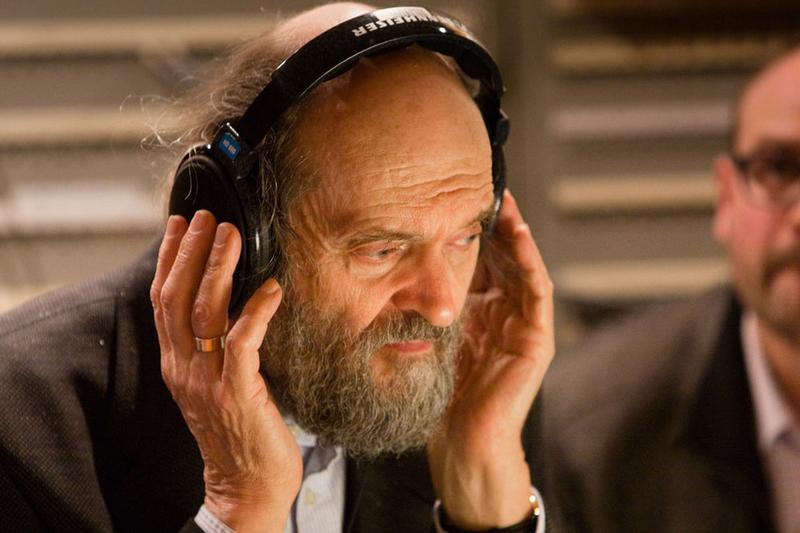 On Sept. 11, celebrate the 80th birthday of Arvo Pärt with a repeat stream of A World Apärt: a 24-hour sonic survey of the music of one of the most revolutionary voices of the 21st century. Hosted by Helga Davis (Einstein on the Beach) with a playlist compiled by noted Pärt scholar Toomas Siitan, A World Apärt offers a complete aural immersion into musical corners both known and obscure of the iconic Estonian.
This year, the marathon culminates with a 7 pm live webcast of musicians from the New Juilliard Ensemble performing chamber works - including Fratres, Spiegel im Spiegel and Wallfarhtslied - at the Metropolitan Museum of Art's iconic Temple of Dendur gallery. Helga Davis hosts. 
Born in Paide, Estonia, Pärt has been the world's most performed living composer since 2011 with almost 300 recordings available in the U.S. alone. He's been interviewed by Bjork; and his music has been used in the films of Paul Thomas Anderson, Gus van Sant, Michael Mann and many more. He's obtained a prominence in popular culture reserved normally for pop musicians, after coming first to the attention of Western audiences in 1984 with the release of the breakthrough album Tabula Rasa on the ECM label, and all this as a composer known primarily for religious choral works. 
Pärt's current and highly original musical language, tintinnabuli (Latin for 'little bell'), first took shape with the 1976 solo piano piece, Für Alina, and followed earlier periods of experimentation with neoclassical piano music, 12-tone writing, collage techniques and chance music. Pärt's tinntinnabuli is characterized by intense emotional content in an intimate and uncluttered style (which belies its intricate organization schemes), and by its blend of simplicity and religious content. 
Fellow composers have cited him as an influence, whether for his music (and that less notes could actually mean more music), or for his bravery in forging a unique, powerful and spiritual voice in the face of Soviet restrictions. 
A World Apärt features a broad, 12-hour swathe of performances by his leading interpreters, including conductors Paul Hillier, Tõnu Kaljuste, Paavo Järvi, Dennis Russell Davies and Stephen Layton; ensembles Estonian Philharmonic Chamber Choir, Tallinn Chamber Orchestra, Theatre of Voices, Hilliard Ensemble, Polyphony and Latvian Radio Choir; soloists Alexei Lubimov, Gidon Kremer, and many more. 
A World Apärt originally streamed on Sept. 24, 2014 as part of Q2 Music's ongoing 24 on the 24th marathon series of 24-hour celebrations of a particular corner of today's dynamic classical music scene on the 24th of each month.