WQXR Dabbled in Rock Music in 1969
It's 1969 on the new season of AMC's "Mad Men" and culture clashes are everywhere. Don Draper is making a shaky return to Sterling, Cooper & Partners. The patrician Roger Sterling is an LSD-taking convert to hippie counterculture. Computers are arriving, the workplace is becoming more racially diverse and women are making inroads.
So what was going on at WQXR in 1969?
If archival photos are a guide, there were no dramatic leaps yet in workplace diversity. But music was another story: The New York Times reported on January 7, 1969 that the classical station would begin playing songs by the Beatles, Simon and Garfunkel, the Tijuana Brass and other pop artists in an effort "to keep pace with the times and to make the station attractive to young people of taste, culture and substance," according to general manager Walter Neiman. He especially wanted to shake the station's image as "the old lady of Threadneedle Street."
While the Times headline (right) seemed to bode major format changes, the shift into pop and rock was subtler, mainly involving the margins of the schedule. Still, it was not insignificant. A new rock-heavy overnight show debuted in 1969 hosted by Gene Lees, a jazz critic, former Downbeat editor and singer-songwriter (he wrote the lyrics for Antonio Carlos Jobim's "Corcovado").
Also launching that year was "Woody's Children," a Saturday evening program devoted to folk songwriters such as Tom Paxton, Judy Collins and Peter, Paul & Mary. Named after Woody Guthrie, it was hosted by Robert Sherman (WQXR discontinued the show in 1999 and today it airs on WFUV).
Another evening show that debuted in 1969, called "Night Themes," promised beatnik-style philosophy and poetry readings over a background stream of classics. Hosted by Petter Juel-Larsen, a music professor at the University of Connecticut, it also included a sprinkling of folk groups like Simon & Garfunkel.
An episode on last season's "Mad Men" showed Don Draper listening to WQXR in a gesture that tried to connect classical music with his old-fashioned outlook. But in actuality, the station management appears to have had a much more eclectic approach to programming in those years. Still, there were limits. "You'll never hear Frank Sinatra or Frankie Laine on our station," Nieman told the Times. "We're going to do everything we can within our bag, but we're not going to go outside it."
Below is a slideshow of WQXR ads and photos from 1969. With thanks to the NYPR Archives for their research.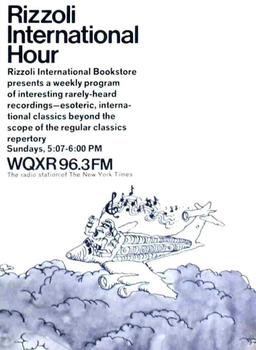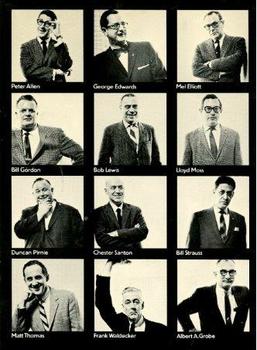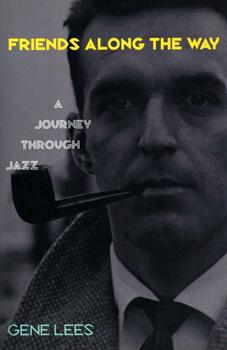 of