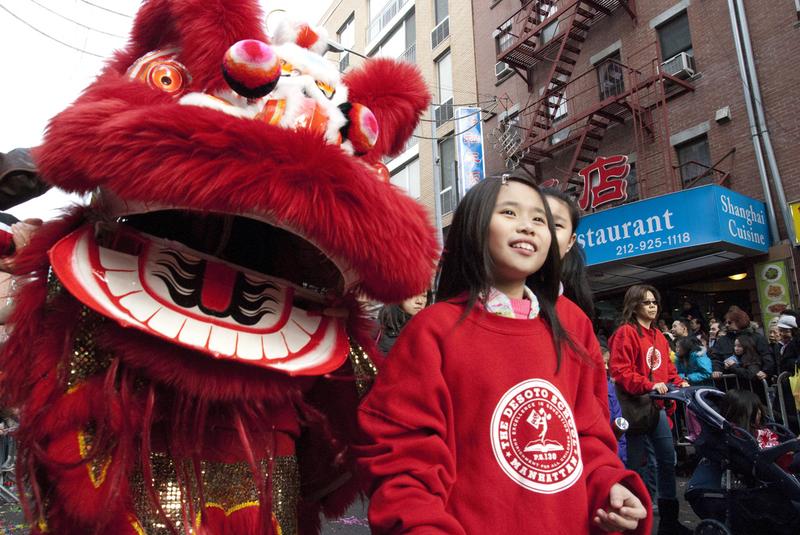 The Young Artists Showcase this week presents music and musicians from China to celebrate the Asian Lunar New Year. The program beings with a pair of Debussy preludes performed by pianist Shuang Yu from Chengdu Province, who we introduced from the Mannes Sounds Festival last month on the Showcase. Pianist Haodong Wu follows with a Scriabin sonata, also recorded at the Mannes College The New School for Music.
Then we'll dip into the archives for a 1987 broadcast of the National Children's Centre Chorus of Beijing on host Bob Sherman's former WQXR series, The Listening Room. The chorus performs a traditional Chinese folk song, as well as an American charity single that had been released just two years prior, "We Are the World."
Our salute to the Year of the Sheep closes with a piano version of the famous Butterfly Lovers' Concerto, with a reading of the ancient Chinese legend by our host.
Program playlist:
Debussy: Two Preludes, Brouillard and La Puerto del Vino
— Shuang Yu, piano.
Scriabin: Sonata No. 2 in G-sharp minor
— Haodong Wu, piano.
Traditional Chinese folk song: The Sun Ripens the Apples
M. Jackson and L. Richie: "We Are the World"
— Children's Chorus of the Beijing Children's Center; Yang Hongnian, conductor.
Chen Gang: Butterfly Lovers' Concerto
— Chen Jie, piano; Orchestra of New Zealand; Carolyn Kuan, conductor.