Season's Sounds: Handel to Handbells
From time-honored winter chestnuts to offbeat alternative fare, New York offers a holiday-themed concert for every taste. Here are a dozen highlights for 2010.
Nov. 25-Dec. 30. New York City Ballet: George Balanchine's The Nutcracker
Since its premiere in 1954, George Balanchine's version has become the standard-bearer for this holiday classic and the company stages a whopping 45 performances to prove it. Along with crowd-pleasing dancing and stagecraft, there is Tchaikovsky's music. Perhaps no composer has made better use of the celesta, an instrument that Tchaikovsky had imported from Paris and which gets its solo turn in the "Dance of the Sugar Plum Fairy."
The New York City Ballet (Web site)
David H. Koch Theater, Lincoln Center; 212-870-5570; $20-$215
Dec. 7 & 9. Handel's Messiah. The Saint Thomas Choir of Men & Boys with Concert Royal
St. Thomas Church on Fifth Avenue presents the opening salvo in a multitude of Messiah performances by New York's choirs this season. Critics have lavished particular attention on this version, thanks to the choral contributions of the St. Thomas Choir of Men and Boys and the polished period-instrument accompaniment of Concert Royal.
St. Thomas Church (Web site)
Fifth Avenue at 53rd Street; (212) 664-9360; $35-$95
Dec. 9-12. Dances Patrelle: The Yorkville Nutcracker
Francis Patrelle's company moves the setting of Tchaikovsky's fairy tale from Germany to the Yorkville neighborhood of 19th-century Manhattan. Highlights include a Christmas Eve party at Gracie Mansion and a snowflake waltz transported to a skating rink in Central Park. Students from various local schools dance this production, augmented by guest artists.
Dances Patrelle (Web site)
Kaye Playhouse, 68th Street between Lexington and Park Avenues; (212) 722-4448; $40 to $85.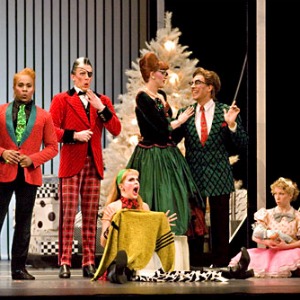 Dec. 10-19. Mark Morris's Hard Nut
In the battle of local Nutcrackers, the Mark Morris Dance Company's 1991 version consistently holds the crown for most iconoclastic. The production has been loved and loathed for its 1960s suburbia setting and costumes, which include flapper dresses, go-go boots, and hip huggers. Instead of toy soldiers Morris offers Barbie dolls and G.I. Joe lookalikes. Despite the heavy dose of camp, the piece is true to its roots in the E.T.A. Hoffmann fairy tale.

Brooklyn Academy of Music (Web site)
BAM Howard Gilman Opera House, Brooklyn, NY; 718-636-4100; $25-70
Dec. 11 The New York Pops: Carols and traditional favorites
Taking a break from his current Broadway performances of Women on the Verge of a Nervous Breakdown, Tony Award winner Brian Stokes Mitchell spends the weekend with the New York Pops. On Dec. 11 at 2pm he'll narrate the orchestra's concert adaptation of Dr. Seuss' How The Grinch Stole Christmas! He'll also join the Pops for a program of holiday favorites on Dec. 10 and 11 at 8pm. Music director Steven Reineke will conduct.
Carnegie Hall (Web site)
57th Street and Seventh Avenue; 212-247-7800; $9-106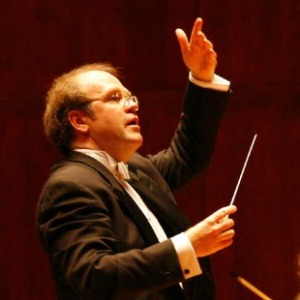 Dec. 14-18. Handel's Messiah. New York Philharmonic
The Philharmonic's approach to Handel's great oratorio strikes a middle ground between period-performance rigor and the more rounded, heavier sound of a modern orchestra. The Canadian conductor Bernard Labadie is perhaps ideally suited to bringing out this hybrid approach: his own Baroque orchestra, Les Violons du Roy, plays modern instruments. Joining the Phil are the New York Choral Artists and a quartet of promising soloists.
New York Philharmonic (Web site)
Avery Fisher Hall, Lincoln Center; 212-875-5656; $32-120
Dec. 16. Abyssinian: Christmas
The Inspirational Voices of the Abyssinian Baptist Church bring spirituals and gospel versions of favorite carols to the Met Museum's Medieval Sculpture Hall.
Metropolitan Museum of Art (Web site)
Fifth Avenue at 82nd Street; 212-570-3949; $60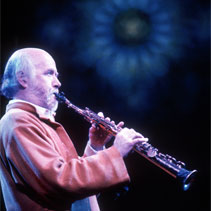 Dec. 16-18: Winter Solstice Celebration
Paul Winter's Annual Winter Solstice Celebration, held in the majestic Cathedral of St. John the Divine, is a holiday-season tradition. Now in its 31st year, the musical-environmental spectacle celebrates the return of the sun after the longest night of the year. The event features the Paul Winter Consort along with the Armenian vocalist Arto Tunçboyaciyan, gospel singer Theresa Thomason and Forces of Nature Dance Theatre.
Cathedral of St. John the Divine (Web site)
Amsterdam Avenue and West 112th Street; 866-811-4111; $35-$80
Dec. 18. Phil Kline's Unsilent Night
Since its debut in 1992, Phil Kline's boombox-chorale parade from Washington Square Park to Tompkins Square Park has become a bona fide holiday tradition. Up to 1,500 participants bring their own boomboxes loaded with the individual parts, recorded on cassettes, CDs and mp3s. Musically, the piece contains a shimmering wash of amplified chimes and bell tones, which echo off buildings, puzzle passers-by, stop traffic and encourage taxi horns to chime in.  
Unsilent Night (Web site)
Meet at Washington Square Park; free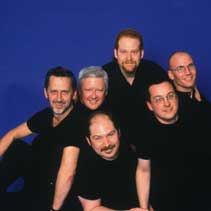 Dec. 21. Lionheart: Christmas
This early-music vocal sextet has assembled several medieval Christmas programs over the years, each focusing on the hymns, motets and carols of a particular country. This year's offering is "Tydings Trew: Feasts of Christmas in Medieval England," a program they have also recorded. The Medieval Sculpture Hall at the Met provides a perfect setting for this program, both architecturally and acoustically.
Metropolitan Museum of Art (Web site)
Fifth Avenue at 82nd Street; 212-570-3949; $60
Dec. 21-22. Musica Sacra Chorus and Orchestra. Handel's Messiah
Yet another version of Handel's Oratorio, but this one is billed as the longest-running by a professional chorus in New York City. Kent Tritle likes this piece lean and mean – all transparent textures and fleet tempos. Soprano Jennifer Zetlan, countertenor Matthew Shaw, tenor Colin Balzer, and baritone Tyler Duncan join in.
Carnegie Hall (Web site)
57th Street and Seventh Avenue; 212-247-7800; $12.50-128
Dec. 23. Bach Christmas Oratorio. St. Cecilia Chorus and Orchestra
Bach's Christmas Oratorio, all six cantatas of it, has been a longstanding specialty of the St. Cecilia Chorus and Orchestra. Earlier this year, the group's conductor since 1965, David Randolph, passed away. In his place, Patrick Gardner, will lead the forces through the work
Carnegie Hall (Web site)
57th Street and Seventh Avenue; 212-247-7800; $20-80