Army Staff Sgt. Salvatore Giunta Awarded Congressional Medal of Honor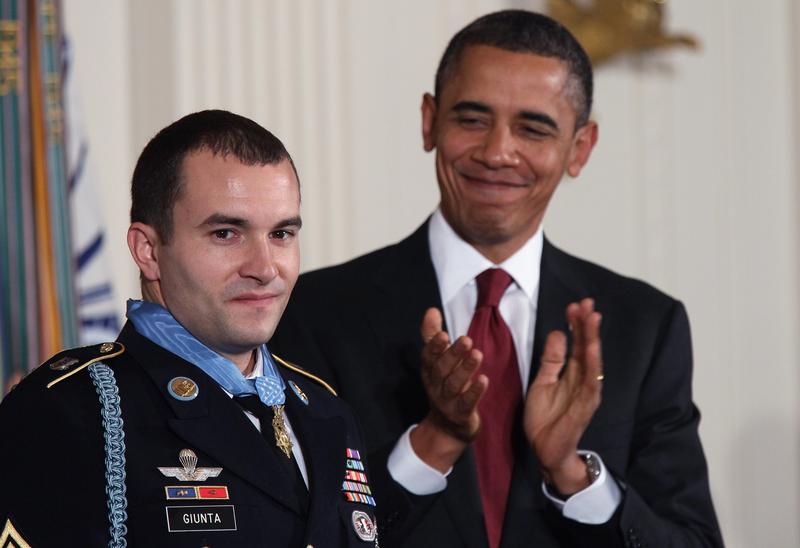 President Barack Obama has awarded the Congressional Medal of Honor to Army Staff Sergeant Salvatore Giunta.
During a speech at the White House on Tuesday, the president noted that it was the first time in nearly 40 years that a recipient of the award has been able to receive it in person.
Giunta was awarded the medal for his service in Afghanistan. The president explained that Giunta, then 22, fought through bullets to rescue his fellow soldiers from an insurgent attack in northeastern Afghanistan's Korengal Valley in 2007.

"Your actions disrupted a devastating ambush before it could claim more lives," Obama said. "You may believe that you don't deserve this honor, but it was your fellow soldiers who recommended you for it."
The Congressional Medal of Honor is the miltary's highest honor.