Murkowski Wins Alaska's U.S. Senate Race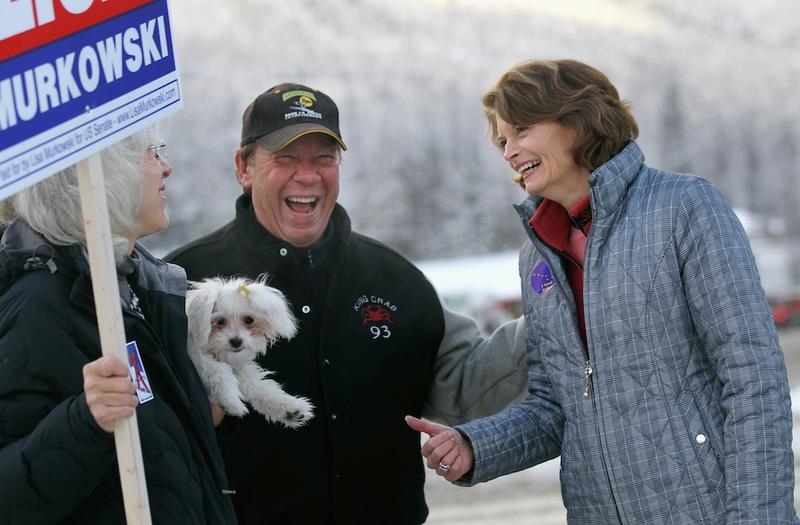 Incumbent Senator Lisa Murkowski has been declared the winner of Alaska's U.S. Senate race. But her opponent Joe Miller, who defeated her in the Republican primary, has yet to concede.
As The Associated Press reports, election officials in Alaska who have been counting write-in votes, announced on Wednesday that Murkowski was leading Miller by 10,400 votes, with just 700 more to count. According to The AP, Murkowski's win makes her the first Senator to win via a write-in campaign in more than five decades.

Meanwhile, Democrats and Republicans have selected their House leaders for January's new Congress. California Rep. Nancy Pelosi will continue to lead Democrats as House minority leader. And Ohio Rep. John Boehner will lead Republicans, and succeed Pelosi as the next Speaker of the House.

The parties selected their Senate leaders on Tuesday, keeping Nevada Sen. Harry Reid as the Democratic majority leader, and Kentucky Sen. Mitch McConnell as the Republican minority leader.