Washington Reacts to Wikileaks Documents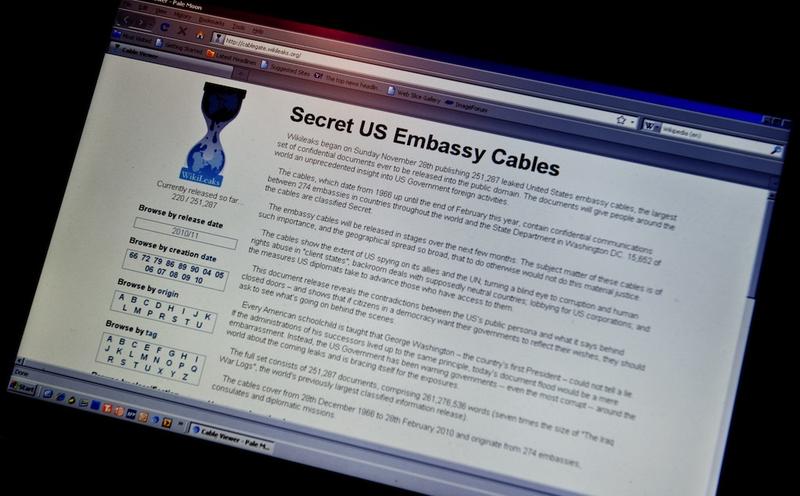 Washington is reeling after the release of a quarter of a million classified cables sent to and from the State Department. The Obama administration has been forced into damage control and politicians are criticizing the release of the documents.
The Obama administration is ordering government agencies to immediately review procedures for safeguarding classified information in the wake of the disclosure of 250,000 thousand secret State Department cables by Wikileaks.
According to a memo obtained by The Associated Press, the Office of Management and Budget is telling agencies to establish security assessment teams to ensure that employees do not have broader access to classified information than what is needed to do their jobs.
OMB director Jacob Lew says the failure of agencies to safeguard classified information is unacceptable and will not be tolerated. Lew says the State Department documents leaked by the online whistle-blower group Wikileaks has resulted in "significant damage" to U.S. national security.
The documents have been analysed by The New York Times, the British newspaper The Guardian and the German news magazine Der Spiegel. The New York Times will be releasing segments of the cache throughout the week.
The Obama administration has spent the past few days trying to contain fallout from unflattering assessments of world leaders and revelations about backstage U.S. diplomacy in the documents. Secretary of State Hillary Rodham Clinton is expected to address the diplomatic repercussions on Monday. Clinton could deal with the impact first hand after she leaves Washington on a four-nation tour of Central Asia and the Middle East - a region that figures prominently in the leaked documents.
The publication of the secret memos and documents amplified global alarm about Iran's nuclear ambitions and unveiled occasional U.S. pressure tactics aimed at hot spots in Afghanistan, Pakistan and North Korea. The leaks also disclosed bluntly candid impressions from both diplomats and other world leaders about America's allies and foes.
Other politicians have also criticized the leaks. The top Republican on the House Intelligence Committee said Monday that the disclosure of thousands of classified State Department documents undermines U.S. credibility with the rest of the world.
On two morning television programs, Michigan's Representative Peter Hoekstra said he believes "there's a whole number of time bombs" in the documents made public by the online whistle-blower group Wikileaks.
  
New York's Representative Peter King, the ranking Republican on Homeland Security, speaking on NBC's "Today" show, said that if the lives of some Americans are endangered by the illegal release of classified information by the Wikileaks website, then the government should "go after" the people who control WikiLeaks for violating the espionage act." King maintained that WikiLeaks is "engaged in terrorist activity." He said that by releasing secret documents, the organization is "enabling terrorists to kill Americans."