South Korea Holds Military Drill, Despite Threats from the North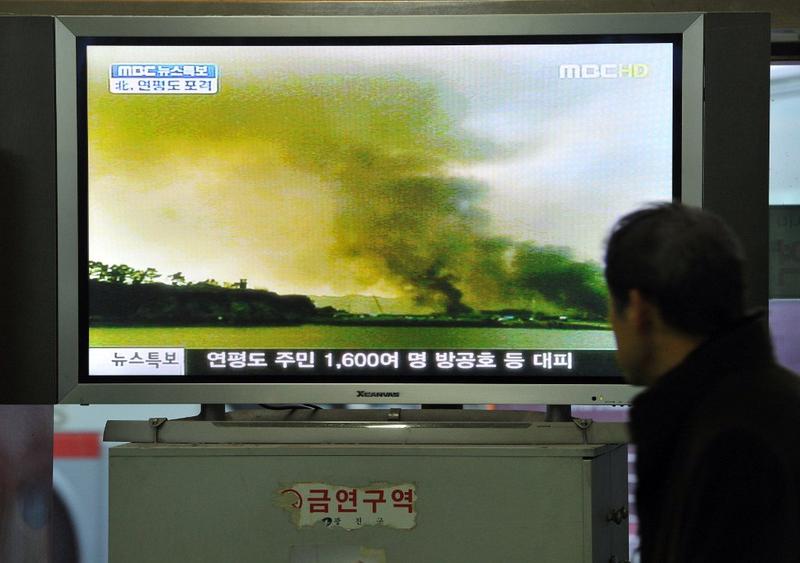 In spite of making retaliatory threats last week, North Korea did not act after South Korea held a military drill. The North had originally threatened action if the South went forward with planned exercises near a naval border between the two nations.
According to The Associated Press, the North's decision to back off its threat could be a political move to open the door to negotiations, and, perhaps, aid from the international community, from which it has been increasingly isolated.
Tensions between the North and South came to a head in November, after North Korea shelled the island of Yeonpyong, following the South's refusal to stop a military drill. Two South Korean soldiers and two civilians were killed in the incident.
Susan Rice, U.S. Ambassador to the United Nations, spoke about recent tensions between North and South Korea during a meeting of the U.N. Security Council on Sunday. During her remarks, posted on the U.S. Mission to the U.N. Web site, Rice called November's incident "a premeditated and unprovoked attack." She also noted the sinking of a South Korean warship, the Cheonan, in July. An international report found North Korea responsible, although the country disputes the findings. The U.S. and the international community condemned the attack.
"Nonetheless," Rice said, "North Korea has continued to defy the Council." She said the Council is open to North Korea's participation in diplomatic discussions — if the North renounces violence.