As we enter the coldest days of winter, we invite you to banish the chills and stasis of January by listening to last November's transcendent White Light Festival: Credo - a live Web cast from the Church of St. Paul the Apostle featuring members of the Icelandic band, Sigur Rós, the Hilliard Ensemble, the Latvian National Choir and the Wordless Music Orchestra.
In this special episode of Cued Up on Q2, listen to Jeffrey Milarsky conduct three world premiers by Sigur Rós members: keyboardist Kjarton Sveinsson's Cage a Swallow Can't You but You Can't Swallow a Cage, performed by the Hilliard Ensemble; Sveinsson's Credo, performed by the Latvian National Choir and the Wordless Music Orchestra; and selections from the album Riceboy Sleeps, by lead singer Jón Þor "Jónsi" Birgisson in collaboration with musician Alex Somers.
The novelty of these world premiere compositions and arrangements; the subtle, powerful sweep of the evening's programming; and the rapt audience completely blew us away. Thanks to you, our live Web cast hosted by John Schaefer and Web chat hosted by Nadia Sirota garnered an international community of  listeners and commentators.
It is always inspiring to see the internet facilitate such a sense of community, not negativity, and we invite you to experience one of our winter season highlights in its fullest incarnation this Sunday, January 16 at 2 p.m.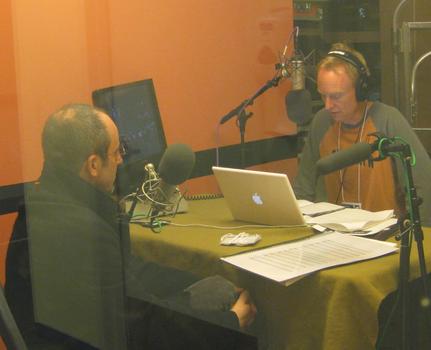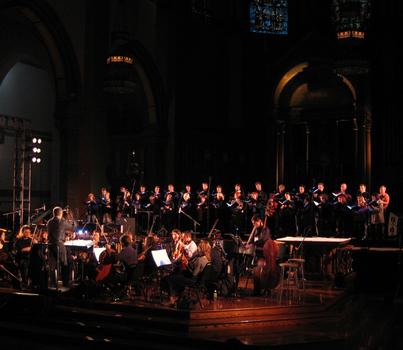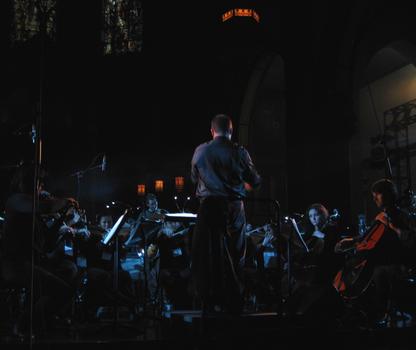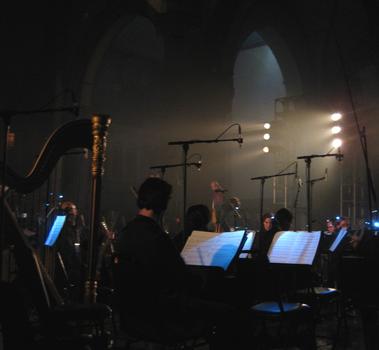 of