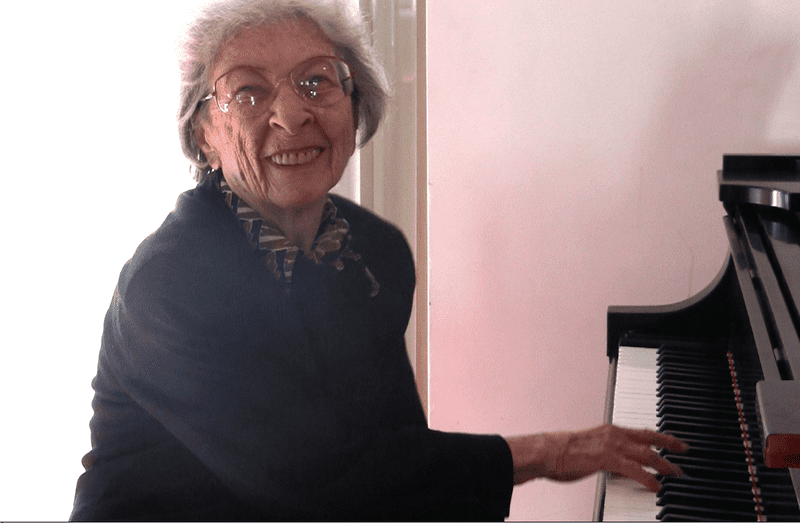 When Harriet Wingreen first sat down at the piano, America was repealing Prohibition and Mao Zedong was beginning the Long March. Almost 80 years later, she is still at it. 
Wingreen attended the Third Street Music School Settlement and then Juilliard. In high school, other interests blossomed and piano took a back seat to boys. Thanks to a wise teacher who told her not to worry about practicing as long as she came to her lessons, Wingreen continued to play and decided to make piano her life.
She was attracted to chamber music and toured all over Europe. "I played for the Princess in Monaco." Wingreen remembers. "She was lovely and told us how much she enjoyed it. Prince Rainier didn't like it much." She also played in the Kennedy White House and finally joined the Philharmonic in 1965 with Leonard Bernstein.
Recently, the camera lingered on Wingreen's face and fingers as she played the celesta in the 2011 New Year's Eve Concert at the Philharmonic. She was quickly inundated with e-mails and letters complimenting her on her playing. Said Wingreen: "I'm becoming famous in my old age!"