Protests Spread in Iran, Bahrain, and Yemen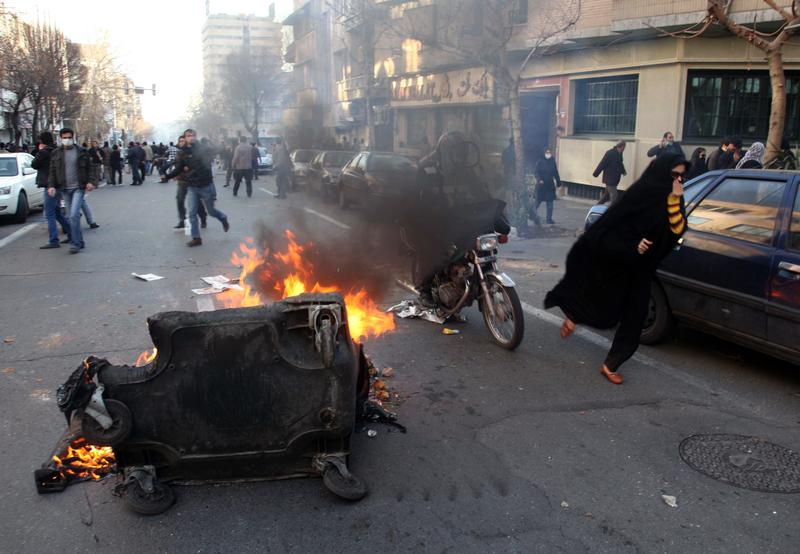 Demonstrations are sprouting up in the Middle East, on the heels of recent uprisings in Egypt and Tunisia. Protestors are taking their message to the streets in Iran and Bahrain, among others this week.
During a press briefing from the White House on Tuesday, President Barack Obama fielded questions on a number of topics, including the U.S. budget and emerging situations in the Middle East.
Despite a long road ahead, he said "we're seeing the right signals in Egypt." In contrast, he pointed to the situation in Iran.
On Tuesday, The Associated Press reported that the government was cracking down on opposition leaders, with some lawmakers demanding to have them stand trial. Thousands of Iranians turned out to protest against the government on Monday.
"We have a strong message to our allies in the region, saying, 'Let's look at Egypt's example as opposed to Iran's example,'" Obama said on Tuesday. "I find it ironic that you've got the Iranian regime pretending to celebrate what happened in Egypt when in fact they have acted in direct contrast to what happened in Egypt by gunning down and beating people who were trying to express themselves peacefully in Iran."
Demonstrations also took a violent turn in Bahrain on Tuesday. The AP reported that two protestors had been killed in as many days of demonstrations, and thousands of protestors gathered in the nation's capital.
Protests also continue in Yemen. The BBC reported that thousands of demonstrators continue to call for the resignation of their president, Ali Abdullah Saleh. The latest unrest in Yemen began late last month.