A Magnet for Young Talent Turns 50
Young Concert Artists has been such a fixture on the classical music landscape for so long, it's easy to lose track of its milestones: creating the debut recitals and tours for pianists like Emanuel Ax, Jean-Yves Thibaudet and Murray Perahia; chamber groups like the Tokyo String Quartet and St. Lawrence Quartet; and soloists from Dawn Upshaw to Anne Akiko Meyers and Sasha Cooke.
But it wasn't always the established star-making vehicle that audiences are familiar with today.
The YCA story began one day in 1961 when a New Yorker named Susan Popkin – now Susan Wadsworth – was walking through Washington Square Park and bumped into Sanford Allen, a gifted violinist she had known at the Mannes School of Music. Allen told her he was hoping to make his New York recital debut which in those days was key to getting noticed by agents and managers. Wadsworth, a 24-year-old graduate of Vassar College who worked as an assistant in publishing, wanted to help her friend make that happen.  
Soon she found an Armenian restaurant that was closed on Mondays and persuaded the owner to rent it to her in exchange for 300 new chairs. In a series of Monday night recitals she presented not only Allen but also the flutist Paula Robison and the pianists Richard Goode and Ilana Vered.
Robison, who later became a founding member of the Chamber Music Society of Lincoln Center, remembers the scrappiness of Wadsworth's first concerts. "Susan and her parents moved the tables and set up a platform and I remember we needed some stairs to get on the platform," she said. "Nobody realized that and so moments before the concert we found some boxes of canned anchovies. Any time I walk on stage now I think of that moment."
In 1961, Wadsworth worked alone, with a budget of $8,000. Today, the organization -- still nonprofit -- has a full-time staff of 14 and an annual budget of $2.4 million. In addition to the annual concert series it presents in major halls in New York and Washington, YCA books over 300 professional engagements annually for the 25 to 30 musicians who stay on its roster until they find commercial management.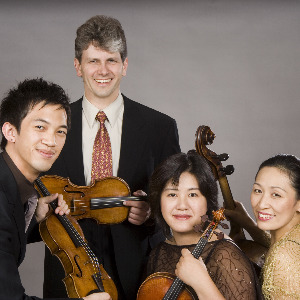 The basic format of a competition has remained largely constant through the decades. Musicians from ages 16 to 26 can audition annually for one of several spots on the organization's roster. The winners get all-expenses paid debut concerts at Carnegie Hall and the Kennedy Center in Washington, D.C. as well as recital dates in venues around the country. During the past three decades, YCA has given a start to 276 musicians in all, including several chamber-music ensembles.
Young Concert Artists' 50th-anniversary year reaches its peak on Saturday with a 12-hour marathon concert at Symphony Space featuring 100 artists spanning all five decades of its existence. The lineup is eclectic: the Borromeo String Quartet (pictured), pianists Christopher O'Riley, violinist Chee-Yun, harpist Catrin Finch and harpsichordist Anthony Newman all share the bill. (The organization maintains that it was the first to manage the careers of wind players, marimbists and harpists.)
Eugene Drucker, a violinist in the Emerson Quartet who was a member of Speculum Musicae, an early-'70s YCA ensemble, praises the organization's ability to adapt to an increasingly splintered industry. "Any intelligently run organization has to be adaptive without being totally conformist," he said. "They're still being nimble with understanding how music is being marketed and presented."
"The whole music scene is more complex nowadays," he continued. "In the old days YCA was a way to get you noticed by the powerful managements. If you didn't get to be signed with big managements, you probably didn't feel like you had a shot at a big career."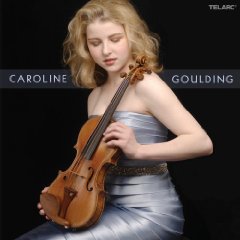 YCA increasingly faces competition from within the industry; there's the New York-based Concert Artists Guild as well as large management agencies that are eager to get in on the action and sign ever-younger talent. Wadsworth points to Caroline Goulding, an 18-year-old violinist who made her New York, Washington and Boston debuts under the organization's auspices last fall. Before she had time to develop on the YCA roster, Opus 3 Artists snapped her up.
"Caroline Goulding has been ready to go since she was 15 or 16," said Wadsworth. "She's adorable, she's smart, she loves to play and she plays like a dream. It's all there. Personally I would have liked for her to be with YCA for a few years but I just don't want her to be too much too soon and burn out because she has such a bubbly joy in what she's doing."
In a sense, though, the tables have turned. Wadsworth's organization is now in a position to dictate who the next hot young stars are rather than having to persuade others to giver its artists a shot. And if Wadsworth, now 74, is known for her sometimes old-school approach to the business, she also commands great respect amongst her alumni.
Ida Kavafian, the violinist who was with YCA from 1978 to 1981, credits the organization for making sure the manager she wanted, Harry Beall, came to her concerts, and for arranging auditions with conductors Zubin Mehta and Leonard Slatkin. Before she came to YCA she was well known for her performances with the chamber group, Tashi, but she couldn't find solo work. She also commends Wadsworth for making sure there are lead-up concerts before a New York debut.
"She doesn't just throw winners on the stage of New York and not throwing people in the heat of things," Kavafian said. "Anybody can make a splash but backing it up with the right foundation is what's important."