Bahrain Clamps Down on Protests in Manama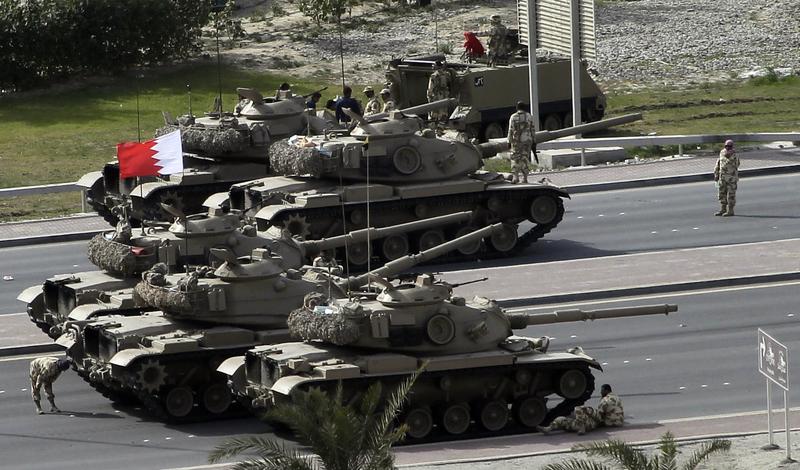 Bahrain has taken its strongest action yet to clamp down on continuing protests in the country. On Friday, The Associated Press reported that security forces fired on protestors, a day after sweeping through makeshift tents set up by demonstrators in the capital of Manama, using tear gas and beatings to disperse them. The country's military has also declared a ban on protests, according to the AP.
During a press briefing at the White House on Thursday, Press Secretary Jay Carney said the Obama administration is "urging the government of Bahrain to show restraint in responding to peaceful protests." Other top officials have also expressed concerns about continuing unrest in Bahrain, as demonstrators continue to call for political reform.
At least five people have been killed in Bahrain, and dozens more wounded, according to the AP.
As the AP reported, protestors are calling for changes to the the country's monarchy -- which is controlled by Sunnis. It's one of several nations in the region contending with recent political protests. Over the past week, protests have erupted in Iran, Libya and Yemen. Uprisings in the region began last month in Tunisia, then Egypt -- both of which have forced their leaders from power.