DiMenna Center Gives Itinerant Orchestra a Home
The Orchestra of St. Luke's, the busiest of New York's many busy freelance ensembles, has lived a nomadic existence. Like a wandering minstrel band, the group's musicians shuffled around the city in motley rehearsal spaces where the acoustics were either too dry or too boomy, or the rooms so awkward that players couldn't see the conductor.
Now after 37 years on the road, the ensemble has a permanent home base in which it can rehearse, record and manage its administrative affairs, with the opening of the DiMenna Center for Classical Music, a 20,000-square-foot complex on a far stretch of Manhattan's West Side.
The facility, which cost $36.5 million, includes a large studio that can accommodate a full orchestra and chorus, plus a chamber-sized room, two practice rooms, a library, café and locker room. The center occupies the bottom three floors of a concrete '60s-era building at 450 W. 37th Street that also houses the Baryshnikov Arts Center.
The orchestra held a ribbon cutting ceremony on Tuesday that included remarks by Mayor Michael Bloomberg and performances by the Orchestra of St. Luke's and mezzo-soprano Susan Graham.
Katy Clark, the group's president and executive director, says that the space will become a venue not only for St. Luke's but several other freelance groups, including the New York Pops, Orpheus Chamber Orchestra, Caramoor Festival, Musica Sacra and American Symphony Orchestra.
"Musical groups of all kinds will have a consistent and affordable place to record," said Clark in her remarks. "We will have the opportunity to give our audiences a behind-the-scenes look at how concerts are put together. We will also be able to enlarge our education and community programming."
The plan to rent out the space to various other ensembles illustrates a desire to integrate the facility into New York's musical life. Yet it also calls attention to the considerable expenses of the construction process. St. Luke's will need to raise an additional $9 million towards the facility's cost at a time when donations to nonprofits are down across the board and rentals will provide a needed source of income.
Performers, meanwhile, must adapt to the acoustics of a facility that will become kind of a benchmark.
"Musicians spend hours and hours in these rooms, so we wanted something warm, something calm and also something inspiring," said Geoff Lynch, an architect with H3 Hardy Collaboration Architecture. The architects and acousticians used lots of wood surfaces to mask the solid concrete structure of the former theater building while creating a sense of open space in a building with a relatively small footprint.
In interviews, St. Luke's musicians characterized the acoustics as dry but realistic and flexible.
Liuh-Wen Ting, a violist, said the musicians are "still trying to figure out the configuration – what's best for different ensembles, different sizes different kinds of music even." She added that the building's location "is kind of far from things" but the amenities are a big improvement over the orchestra's last rehearsal space at the Union Theological Seminary at Broadway at 122nd Street.
John Rojak, a trombonist in the orchestra, was even more favorable. "What it seems especially good for is rehearsing because there's not a lot of resonance," he said. "It's a dry space but it's warm. It seems like everything's easily heard. The other day in rehearsal you could hear everything really clearly. It seemed like the balances were easy to fix."
St. Luke's, which comes in both chamber and orchestral guises, has its own series at Carnegie Hall, the Morgan Library, Dia Center for the Arts and the Brooklyn Museum of Art. Many of the 75 to 100 performances given under its banner during a season are what the musicians call "fee engagements." These include support for opera singers, choral concerts and pop stars (in 1999, it accompanied the band Metallica at Madison Square Garden). When they aren't performing with St. Luke's, the group's musicians can be heard in Orpheus, the American Symphony and other ensembles.
Kate Levin, New York's commissioner of cultural affairs, explained how the DiMenna Center took root over a decade ago when a nonprofit group called Exploring Metropolis brought together several classical music organizations that were all seeking affordable rehearsal and studio space. In 2008, St. Luke's and the Baryshnikov Dance Foundation closed on a three-party deal for the West 37th Street building, which formerly housed a consortium of theaters. Through a series of tax credits and both public and private donations, as well as a $7 million mortgage and a $5 million line of credit, the orchestra took over the space.
"It was designed as a collective resource for the classical music world," said Levin. "It was meant to serve lots of different kinds of organizations and it was sited with that in mind. The classical music world tends to move through the West Side of Manhattan. Siting it was a very specific exercise. That's why it's here and it has such potential to serve so many musicians as they move around the city."
Additional reporting from WQXR news producer Dan Tucker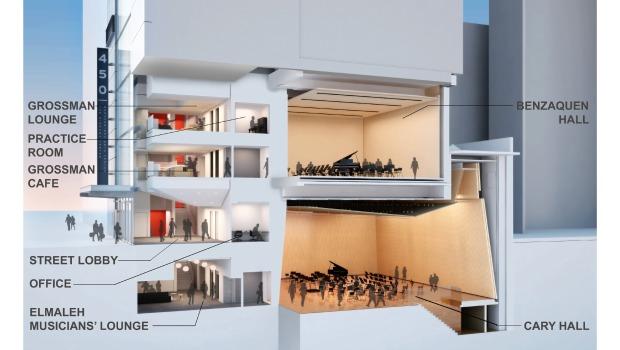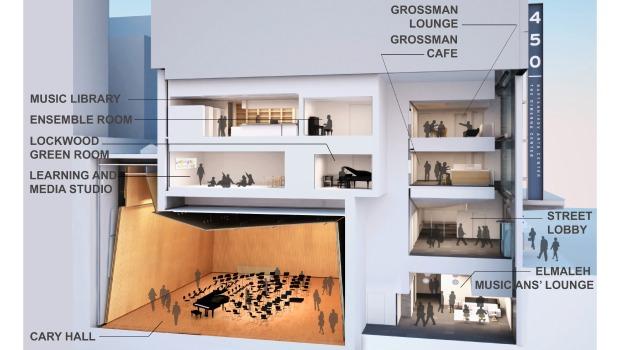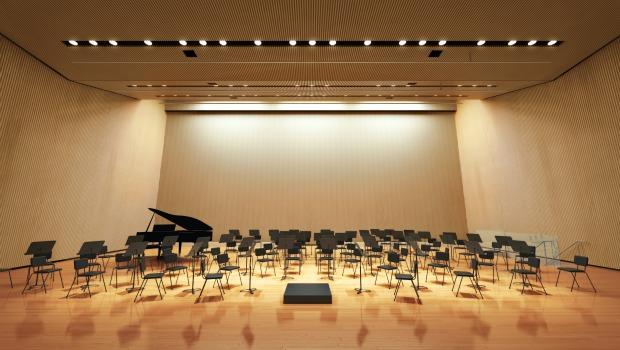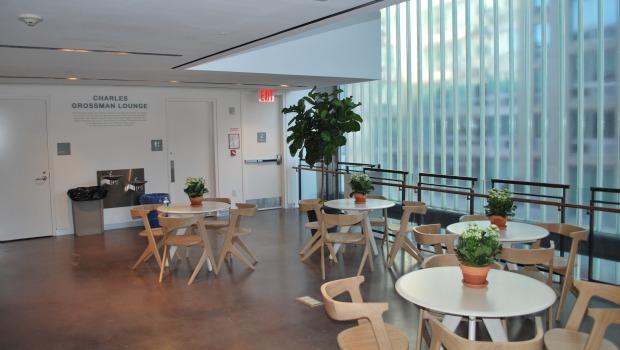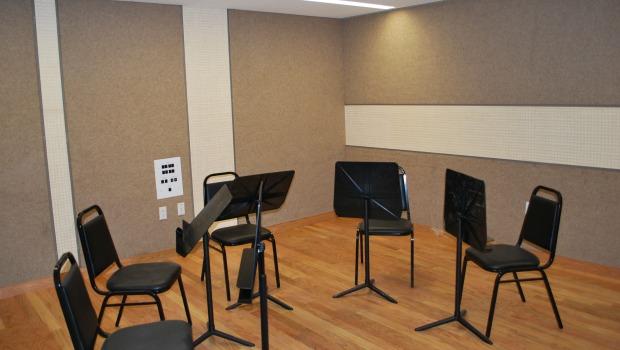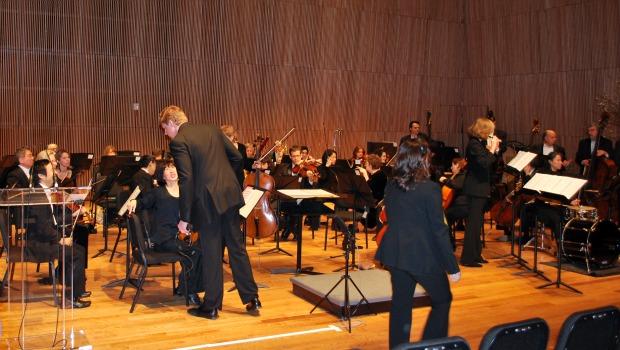 of