Break's Over! NYC Public Schools Back Open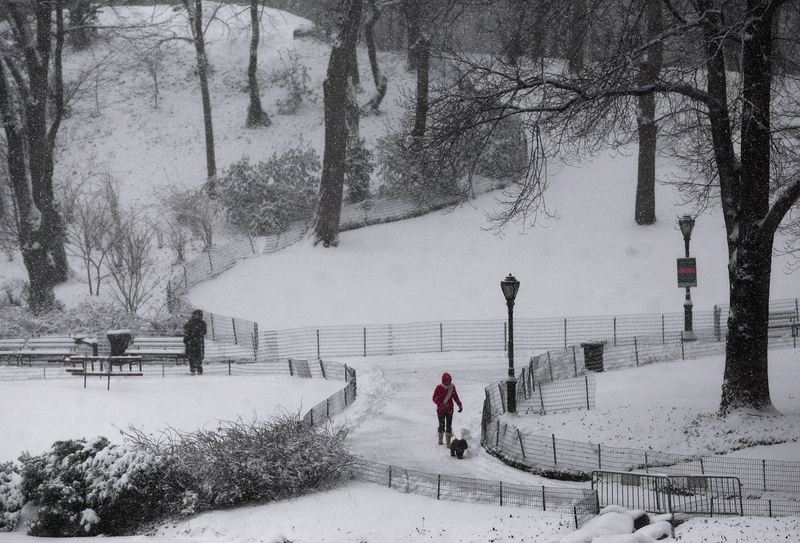 The snow has stopped falling and sanitation crews are out clearing the streets today. That means for public school students, the fun is over. Mayor Michael Bloomberg says schools are back open today, Thursday.
"Sorry about that, for those who wanted another day off, but going to school is one of the most important things we do every day," the mayor said Wednesday. Some city and suburban private schools are closed or have delayed openings though, so be sure to give your school a call before heading out.
Alternate side parking rules are suspended today and tomorrow, but drivers still have to feed the meters. Subways and LIRR service are on, or close to, schedule. New Jersey Transit bus and train riders should should expect delays of up to 30 minutes. Buses, trains, and light rail are cross-honoring passes.

Drivers should also expect delays on bridges and tunnels. There is a 20-mile-per-hour speed restriction on Staten Island bridges and a 45 mile-per-hour restriction on the New Jersey Turnpike.

Many flights are still delayed or cancelled at Newark Liberty, JFK and La Guardia airports. Passengers are advised to check in with individual carriers for updated flight status information.

Amtrak service is also irregular today. ACELA express trains and northeast regional trains between DC, New York and Boston are operating on a limited schedule.
Mayor Bloomberg urged New Yorkers to give blood. He says the New York Blood Center had 1,500 donor cancellations Wednesday, because of the storm. To schedule an appointment this weekend, call 800-933-2566.
For full coverage of how New Yorkers spent their wintry snow day, visit WNYC.org.