Yo-Yo Ma and The Silk Road Ensemble Open 2011 Central Park SummerStage
The cellist Yo-Yo Ma, the Silk Road Ensemble and several hundred New York City school kids kicked off the SummerStage 2011 season with a musical theater event called "Night at the Caravanserai: Tales of Wonder" on Tuesday night. Among the special guests were vocalist Bobby McFerrin, trumpeter Marcus Printup, and the actor Bill Irwin who served as the evening's emcee.
The concert was part of Silk Road Connect, an educational initiative involving the NYC Department of Education and sixth grade classes in several schools throughout the city. The pilot program is in its second year. Sixth grade performers from four different schools participated in this concert, which sought to explore connections between Eastern and Western cultures.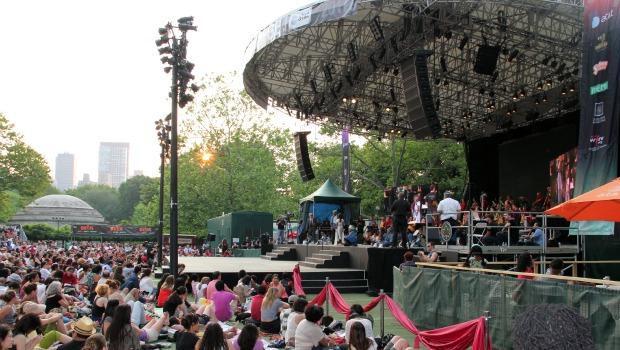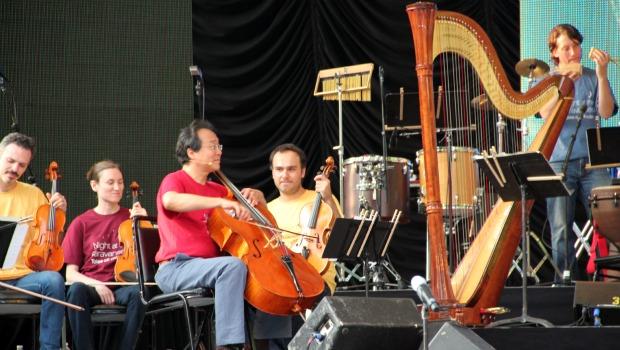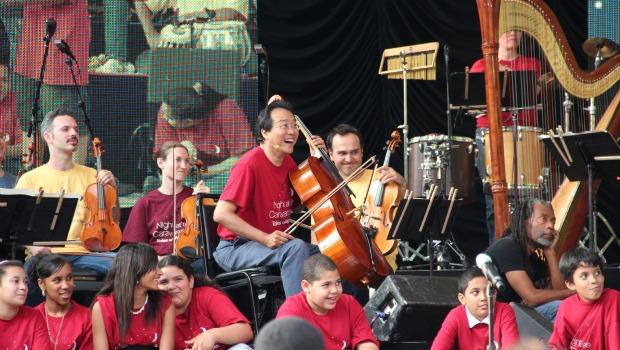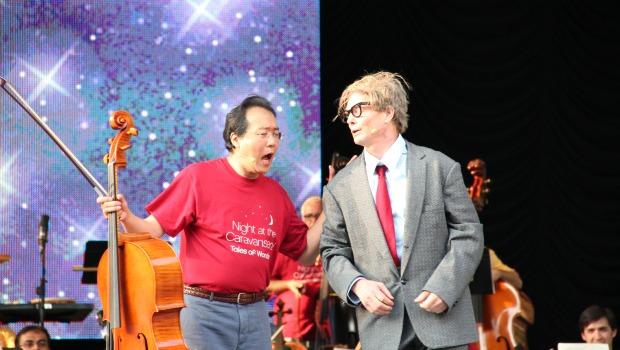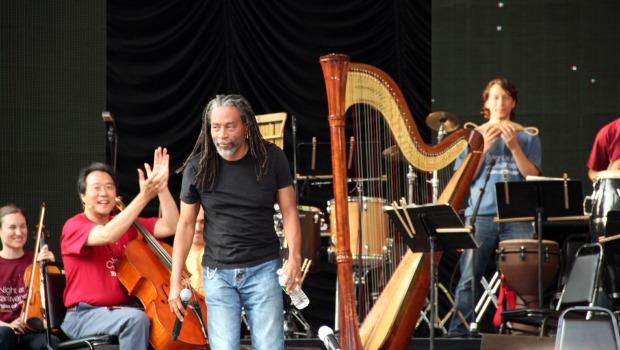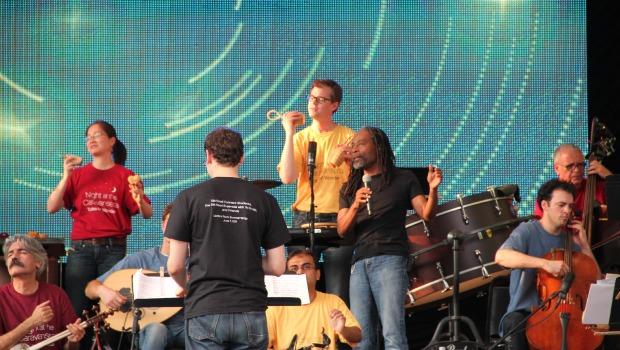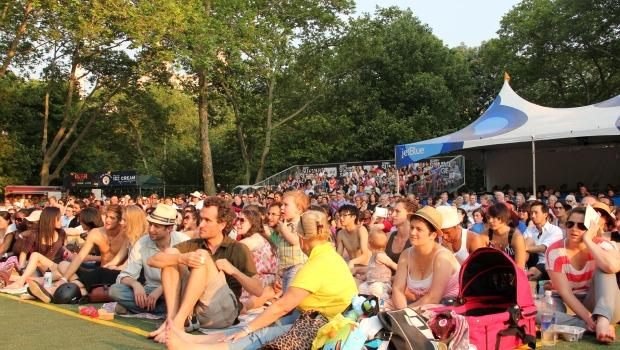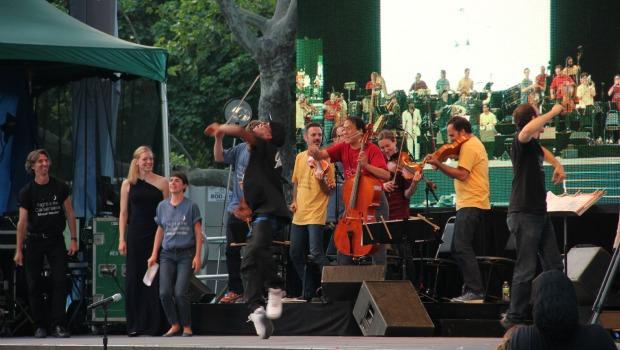 of