In Greenwich, Le Cocteau d'Or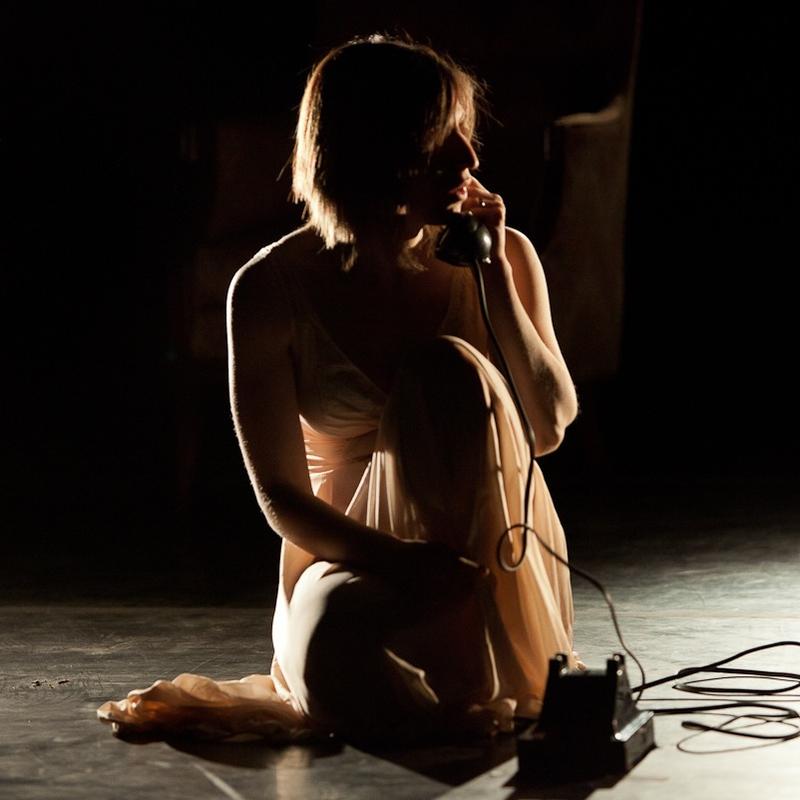 In Woody Allen's newest film (his finest in recent memory), Midnight in Paris, Owen Wilson—playing the archetypal Allen character—fantasizes about living in the City of Light in the 1920s, palling with the Fitzgeralds, Hemingway, Picasso, Dali and Buñuel. While Allen cinematically resurrects that roaring '20s nostalgia for a blissful 100 minutes, the Greenwich Music Festival stretched it out for seven days this past week, offering a tribute to Cocteau in several performances.
Cocteau, of course, played a significant part in 20th-century opera, particularly in Paris and especially with such composers as Satie and Stravinsky. (One of my favorite stories of this scene, learned from Alex Ross, is that the after-party for Les Noces was held on a boat on the Seine and featured Picasso constructing sculptures out of children's toys; Stravinsky jumped through a wreath of flowers while Cocteau walked around, dressed as the ship's captain, saying, "We're sinking.")
Seated at the crossroads of the annual buzz of summer festivals and economic talk of companies making musical magic on tight budgets, the Greenwich Music Festival is a particular gem. Run by the young yet keen duo of Ted Huffman and Amy Buckley, the GMF has over the last five summers provided a home for offbeat rep and innovative productions less than 30 minutes by express train from Grand Central. Its means are certainly modest: Just this season the company graduated from performing in a local church to taking up residence in a youth center that's at once barn and black box. However, they also boast high artistic standards, such as costumes by Project Runway wunderkind Austin Scarlett.
Past seasons have focused on full-length works such as Henze's El Cimarrón, Ullmann's Der Kaiser von Atlantis and Monteverdi's Il Ritorno d'Ulisse in Patria. With the expanded facilities (and perhaps a boost of confidence from last year's widely-praised Henze production), Huffman and Buckley explored the manifold facets of Cocteau in several distinct ways this year, including a concert of music by Poulenc, Durey, Milhaud, Tailleferre and Stravinsky courtesy of the International Contemporary Ensemble and a performance of The Indifferent Lover by renowned cabaret artist Meow Meow. The latter may have been the festival's most touted performance—one that I was truly sorry to miss—but its double-bill of The Lady and the Unicorn and Poulenc's La Voix Humaine was the perfect antidote to this week's heat wave.
Cocteau devised The Lady and the Unicorn for German choreographer Heinz Rosen in 1953 and the ballet became ubiquitous for the following five years thanks to the Ballets Russes before disappearing into the ether. Here Zack Winokur took the Cocteau-ian soul of the work (a mix of medieval lore and modern sexuality, retelling the legend of a unicorn who only eats from the hand of a virgin and the disastrous consequences once that virgin is de-flowered) and devised a new body for it with an original dance winningly performed by Alex Hille, Breanna O'Mara and Casia Vengoechea.
Spatial constraints being what they were, Giya Kancheli's expressive score was disappointingly piped in through a sound system, which created some distance between the dancers and the story—and adds fuel to the recent "Save Live Music on Broadway" campaign's fire.
Fortunately, Poulenc's monodrama La Voix Humaine was given the live music it deserves with pianist Djordje Nesic, who artfully captured the intricacies of the score on one instrument. Voix is one of those works that, while belonging to a very specific time period of party lines and telephone interferences, doesn't demand much more than a singer and a telephone. Acting as director in tandem with Winokur, Huffman embraced the minimalism of the opera and used it as a metaphor for the isolation inherent to the piece. In a one-sided conversation with her ex-lover, the sole female character (called "Elle," or "She") says at one point "In the past, people met in person." Like The Lady and the Unicorn, she is ultimately abandoned and we witness her desolation and vulnerability.
Mezzo-soprano Laurie Rubin (last seen at the GMF as Penelope in Ritorno) conveyed the complexities of Elle with a breathtaking yet balletic abandon. Her top notes shimmered with catharsis and her lower register rumbled with assured insecurity, giving away all of her character's tics and neuroses gradually and composing a symphony out of her afflictions. Adding an extra layer to the performance was the fact that Rubin is blind; onstage this barely-noticeable handicap turns into a poignant allegory for her character, whose symbolic blindness is in part what leads to her undoing.
Lighting and set designer Marcus Doshi brings the audience into this experience by placing the bulk of the stage's illumination in the hands of the three dancers from Lady in the form of three flashlights and, through Winokur, a heavily-crafted dance plot. All told, it made for some appropriately haunting stage pictures and brought a visceral freshness to the work. Woody Allen may have proven in Midnight in Paris that you cannot live in the past, but the Greenwich Music Festival reminds us that it's okay to visit every now and then.