Make Music New York... With WQXR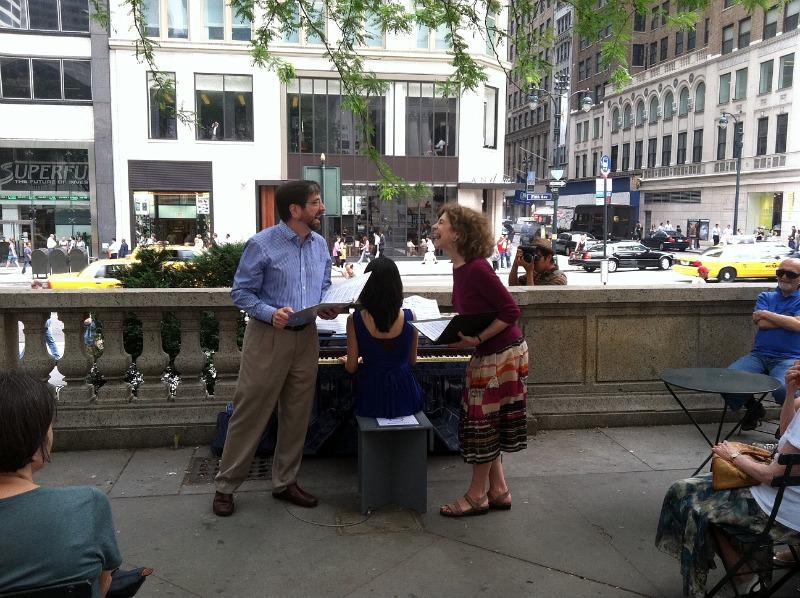 The Make Music New York festival brings free music to the streets and we're inviting you to participate. Meet Jeff Spurgeon and Naomi Lewin by one of the public pianos by the New York Public Library and help us make some music. Bring your sheet music, bring a song or just bring your lunch. We'll meet at the piano by the New York Public Library, located at Fifth Ave. and 41st Street on Tuesday at 12 noon.
Update: Thanks to all who joined us today -- as audience members and participants. Stay tuned for a video from the proceedings.