Poll: Who Wrote the Greatest Epic Symphonies?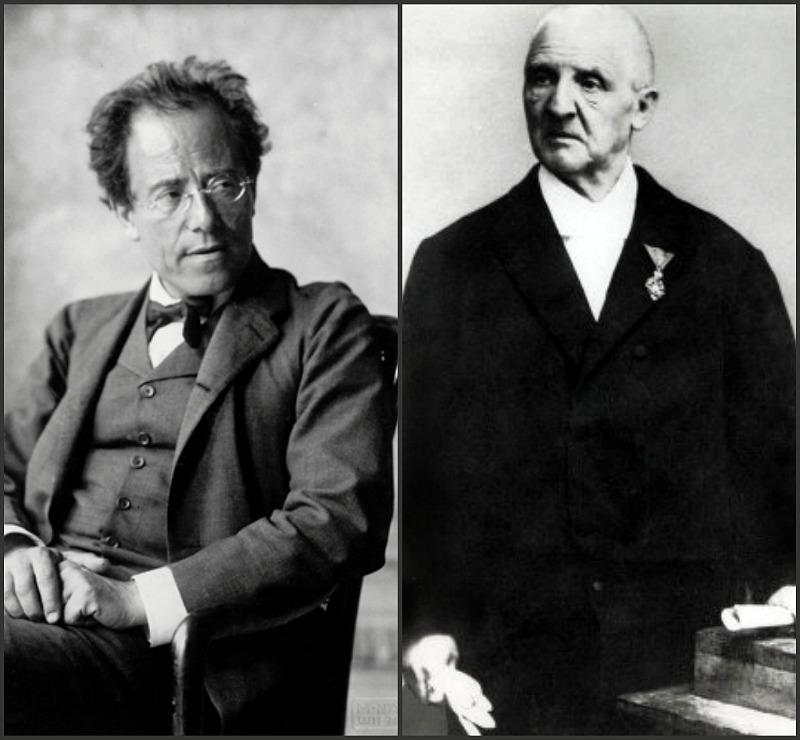 July 7th marked the the 151st anniversary of Gustav Mahler's birth, marking the unofficial culmination of a year of Mahler mania, which started with celebrations of the 150th in 2010. Meanwhile, the Cleveland Orchestra is coming to town for four concerts spotlighting another master of the big orchestral sound, Anton Bruckner.
Bruckner was obsessive-compulsive, devoutly religious and socially inept. Mahler was a composer of deep neuroses and nostalgia whose dualities played out in epic music canvases. Both wrote nine symphonies and varying amounts of large scale vocal music. Both inhabit basically the same late Romantic stylistic idiom (atonal hints in late Mahler notwithstanding) and share many of the same aesthetic preoccupations.
Mahler was even influenced by Bruckner, attending occasional lectures by the composer. On December 16, 1877 he attended the disastrous premiere of Bruckner's Third Symphony, at which the composer was shouted down, and most of the audience walked out. Mahler and other sympathetic students later prepared a piano version of the symphony, which they presented to Bruckner. Mahler reportedly referred to the elder composer as "half simpleton, half God."
Despite mutual influences and a preference for the grand gesture, Bruckner and Mahler wrote very different music. Whose do you prefer? What draws you to one over the other?