At Marlboro, They Come to the Vermont Woods to Play, Not To Perform
Slideshow: A Gallery from Marlboro's Opening Weekend

MARLBORO, VT — It is a rite of passage for elite chamber musicians that has changed little in decades. It involves a pilgrimage to a hilltop in Southern Vermont where cell phone reception is spotty and meandering dirt roads pass stands selling maple syrup and cheddar cheese.
The Marlboro Music Festival, which celebrates its 60th anniversary this summer, lacks the glitz of larger international music festivals like Aspen, Verbier or Salzburg. But it remains a place where a string quartet can prepare a work for six weeks -- and only then decide whether it's good enough to put in front of an audience.
Located on the tiny campus of Marlboro College, a former dairy farm, Marlboro brings together 60 to 80 musicians every July and August who explore chamber repertoire without the pressures and distractions that accompany daily life during the rest of the year. Nearly every performer stays in modest dormitories, no one is paid much (if at all) and everyone serves on the dining hall crew . The festival's annual budget is just over $2 million.
But it's not just the remote location or rustic accommodations that gives Marlboro its distinctive quality.
An Egalitarian Spirit
Marlboro is a school that has no teachers or students -- only participants, as they are called -- from young professionals in their early 20s to veterans in their 80s. All are purposefully mixed together in a workshop environment, which means that weekend concerts are a byproduct, announced only a week or so in advance. Still, audiences travel from far and wide, appearing to welcome whatever is put in front of them.
This year's anniversary is being celebrated with the release of three archival recordings and photo exhibits in Vermont and at the New York Public Library for the Performing Arts. While a renovation project is sprucing up the rustic campus grounds – to the grumbling of some old-timers -- the traditions of music-making in Marlboro are deeply rooted.
"The tradition of the place is very important," said Samuel Rhodes, the violist of the Juilliard Quartet, who first came to Marlboro in 1960, when the late pianist Rudolph Serkin ran the festival. "The idea of the place that the founders had and that was carried on by Mr. Serkin for so many years is one of a totally isolated community that is almost like a family."
It all began in 1951 with a formidable group of European immigrants, including violinists Adolf Busch and Blanche Moyse and pianist Rudolf Serkin. The group envisioned a summertime retreat where young players could learn from seasoned professionals by playing second fiddle to them – often literally. Among those who have visited Marlboro of the years are pianists Van Cliburn and Leon Fleisher; violinists Joshua Bell and Hilary Hahn; and cellists Pablo Casals and Yo-Yo Ma. Serkin ran the festival until his death in 1991.
"The basic idea of Marlboro has remained unchanged, or almost unchanged," said Richard Goode, a student of Serkin. He first came to Marlboro in 1958 and since 1999 has been its co-artistic director with fellow pianist Mitsuko Uchida. Both are steeped in the Central European tradition of the festival's founders, one that embraced warmth and intense freedom of expression.
Whether a "house style" exists is a question of debate. "There was a time when a certain muscular, emotional extroversion was something like a Marlboro style," said Goode. "We were a little bit insisting on our energy and a little out there. The influences now on Marlboro are coming from various directions. I think there is less of a feeling of there being a specific Marlboro style."
The London-based Uchida describes her own involvement with the festival as one of a "repentant sinner," since her concert career leaves little time for teaching during the rest of the year. Undoubtedly she gives up lucrative concert dates to appear at Marlboro, where she chooses to live in a modest dorm room across from the campus cafe (where she is a noted guest bartender).
"I learn a lot," Uchida said in an interview. "For example, when you play a piano quintet in the big world, I choose that superlatively good string quartet. They come prepared, I come prepared. It is me and the quartet as one.
"Here when we do a quintet, it's four separate people plus me. And everyone is in a different stage of development. They come from different schools, different backgrounds. And there is so much more to sort out. And we have the time to sort it out."
Festival officials estimate that of the 250 or so works rehearsed each summer – compiled from musicians' wish lists -- about 15 percent make it onto informal programs during the week or festival concerts on weekends. Two scheduling directors keep everything running.
Typical of the Marlboro method was a rarely-heard Spohr Octet, which was performed on opening night. Charles Neidich, a clarinetist in the ensemble, said that it received over 20 hours of rehearsal. "It's a piece that needs an understanding of how witty and charming it is in order to make it sound good," he said. "If it's given a single generic performance nobody will get any impression out of it."
Balancing Past and Future
With its emphasis on tradition, Marlboro may risk being too enamored of its own past while ignoring the tougher realities of a changing music business. "Things are basically stuck in the 60s here," said one insider, who requested anonymity. Concert programs include only a modest focus on contemporary music and, as a whole, most of the senior participants are nearing or past retirement age. Audiences consist of many longtime subscribers.
Frank Salomon, who, along with Anthony Checchia, has administered the festival for over 40 summers, counters that one-third of the junior participants (ages 18 to 30) are new each year, thanks to a three-year attendance limit. "Each summer is different and one really gets like a blood transfusion with the new people coming," he said. "They're discovering Marlboro, all of us are discovering them. It's been a very important ingredient in keeping the place lively and interesting for everybody."
Uchida, who spent much of the opening weekend immersed in Brahms's Zwei Gesange, Op. 91 with the young mezzo-soprano Jennifer Johnson, said she that is considering introducing a Baroque focus in future seasons. But any change must be in keeping with the festival's mission.
"We can't do something for the future of classical music in the world," she said. "So in a small way we stick to music we believe in. The worst is to do something that sells well or quickly. Whatever brings quick success also disappears very quickly. So for us we are not doing it to take classical music into yet another fantastic new century. I never even dreamt of such a thing. So I don't think Marlboro is either."
Mitsuko Uchida on Change at Marlboro
Richard Goode on the Marlboro House Style
Frank Salomon on Running Marlboro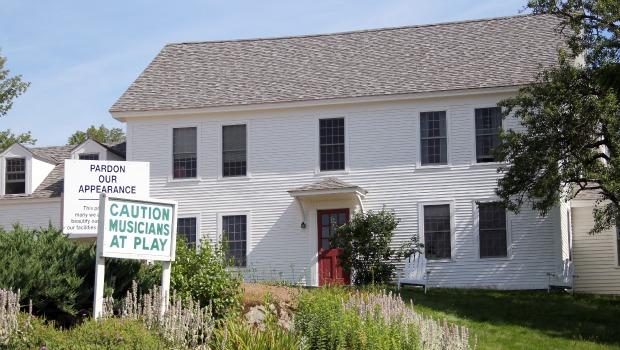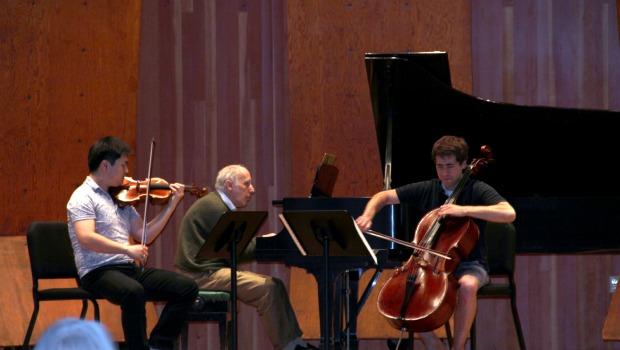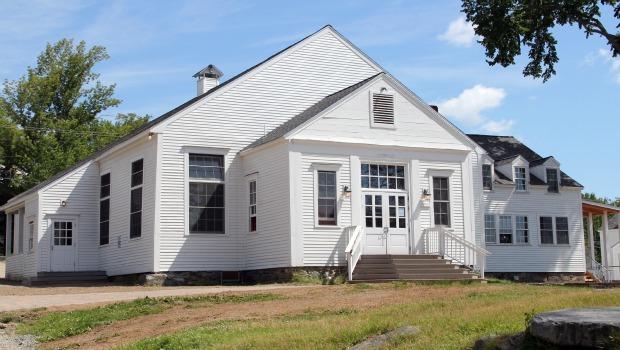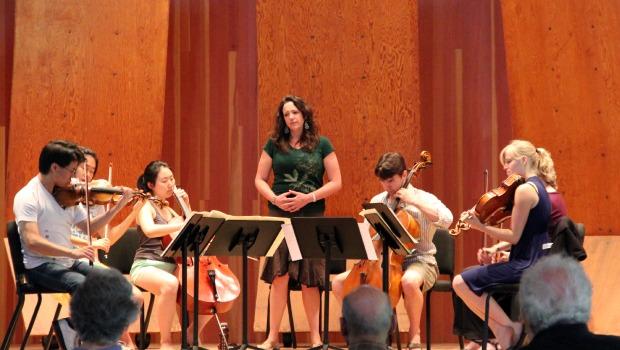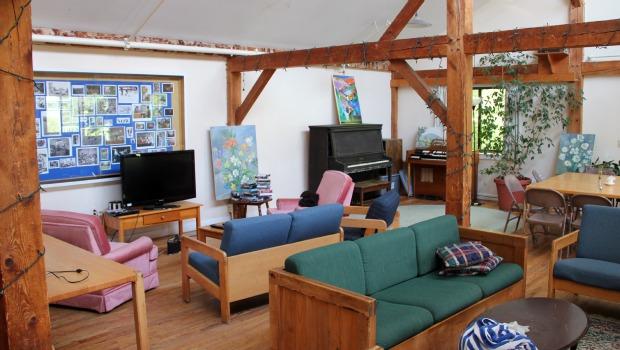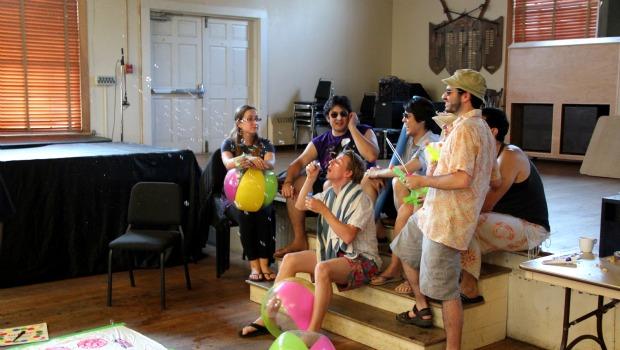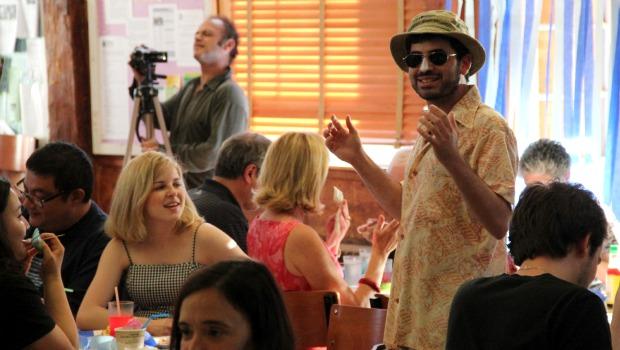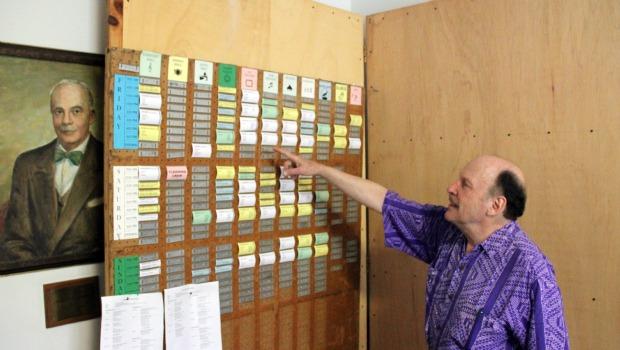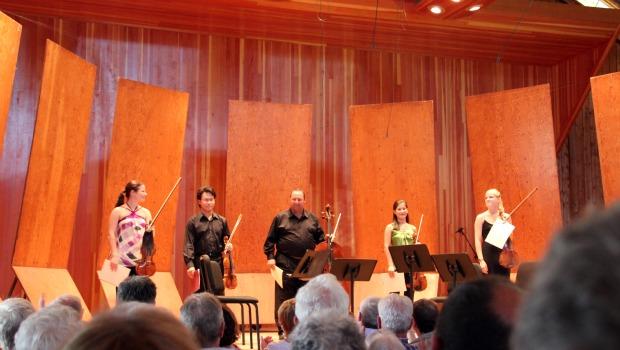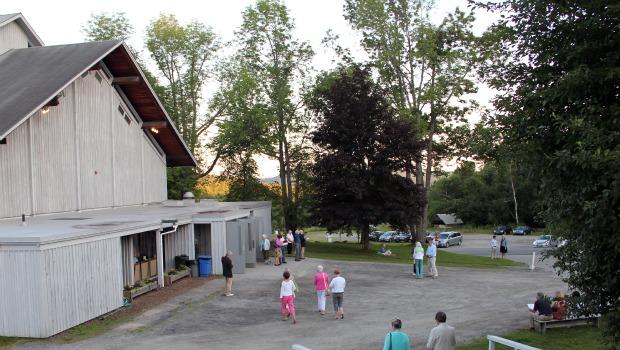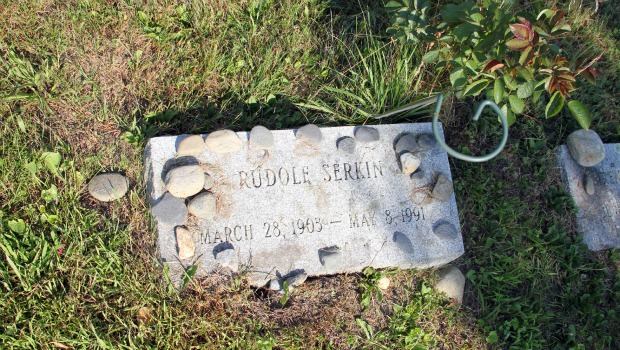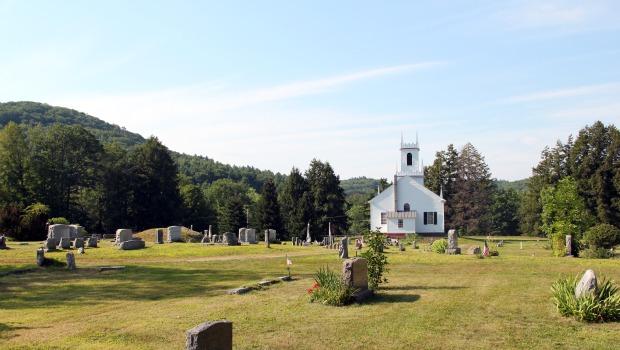 of