Bocelli Fans Line Up in Times Square to Score Free Central Park Tickets
An estimated 1,000 people lined up Thursday morning in Times Square to receive tickets for a free concert in Central Park featuring the Italian tenor and crossover artist Andrea Bocelli. The show, with the New York Philharmonic led by Alan Gilbert, is set for Sept. 15.
Tickets were handed out at locations in each of New York's five boroughs, with high turnouts reported in Manhattan and Staten Island.
The Times Square line stretched from the entrance of the Best Buy Theater on W. 44th Street and up Broadway to 45th Street. Some fans complained that an effort to move the line at 7 am created a rush and resulted in some line jumping.
Still, the general atmosphere was celebratory. "It was worth it," said Charles from Brooklyn, who arrived at 12 midnight and got the second spot in line.
Some opera lovers point to deficiencies in Bocelli's microphone-formed technique, and argue that he's essentially a pop singer who dabbles in opera. Yet fans on 44th Street expressed admiration for his vocal abilities. "He's an opera singer," said Greg Packer, a fan from Huntington, NY. "Just because he does pop duets, he's an opera singer all the way."
The September concert will be recorded for national PBS broadcast in late fall and released on CD and DVD in November.
WQXR's Kevin Mayner spoke with some of the fans. Watch and listen to the audio below: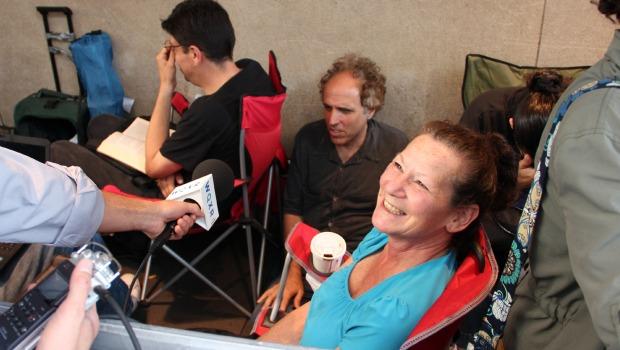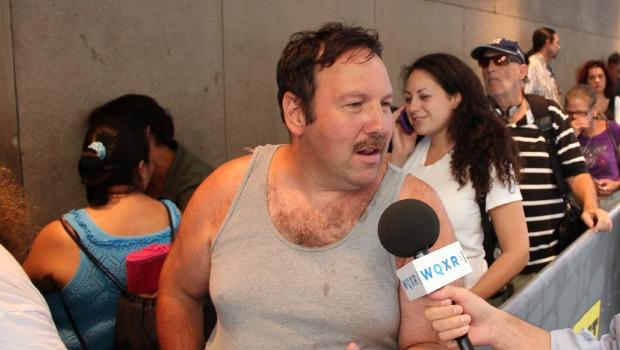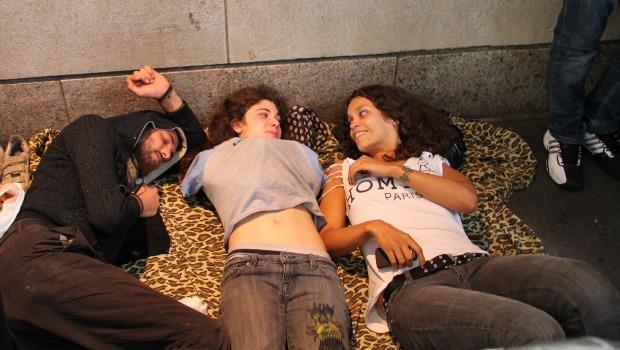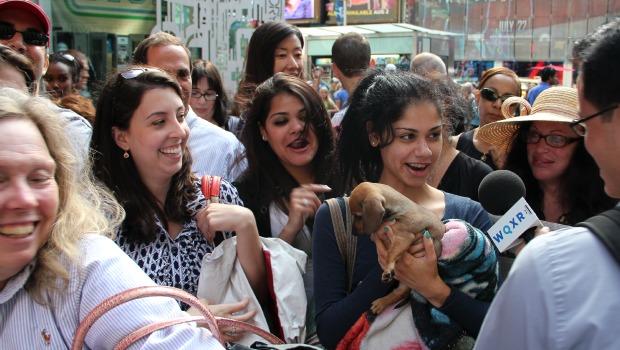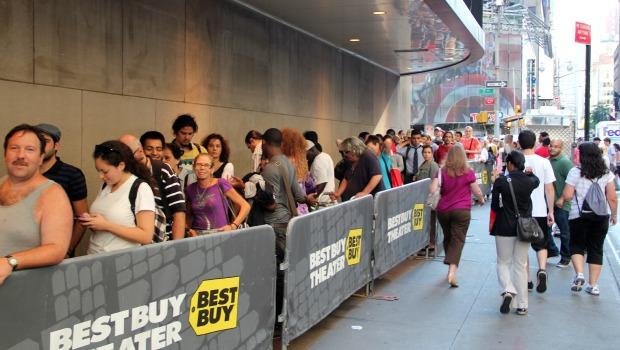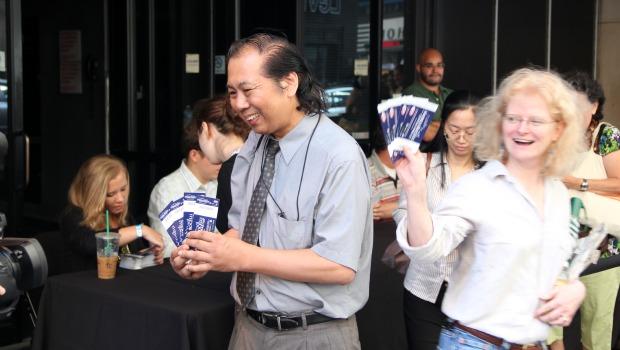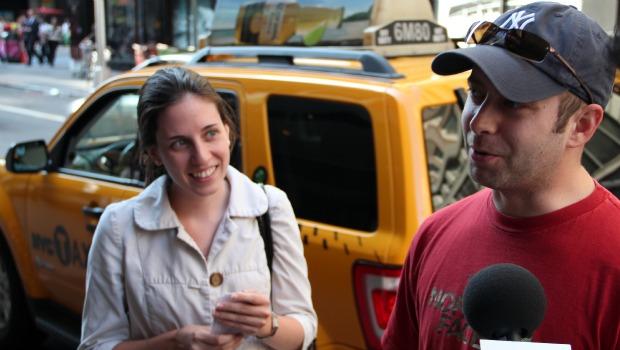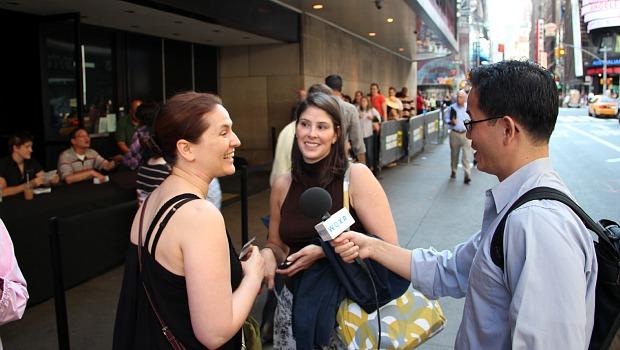 of