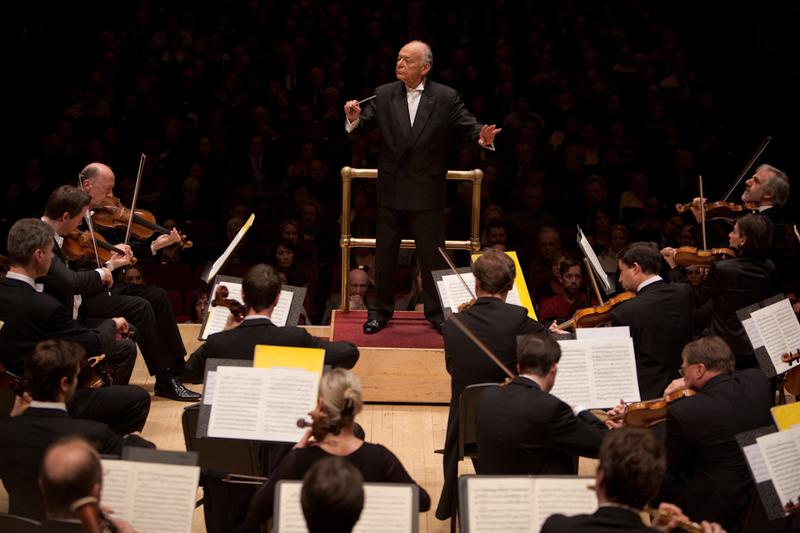 Lorin Maazel assembled The Ring Without Words, his 70-minute distillation of Wagner's four-opera, 17-hour cycle at the request of Telarc Records in 1987. The piece features no voices, only Wagner's rich orchestral tapestry. It has taken on a life of its own, and the conductor brings it to New York as part of the Vienna Philharmonic's three-night stand at Carnegie Hall.
The program also features a pinnacle of Viennese classicism, Mozart's Symphony No. 40.
Below the archive of our live chat. Listeners were invited to participate here or on Twitter by using the hashtag #CHLive.
Program Details
Vienna Philharmonic Orchestra
Lorin Maazel, Conductor
WOLFGANG AMADEUS MOZART - Symphony No. 40 in G Minor, K. 550
RICHARD WAGNER / LORIN MAAZEL - The Ring Without Words, for Orchestra