As Obama Prepares to Sign Health Bill, Debate Continues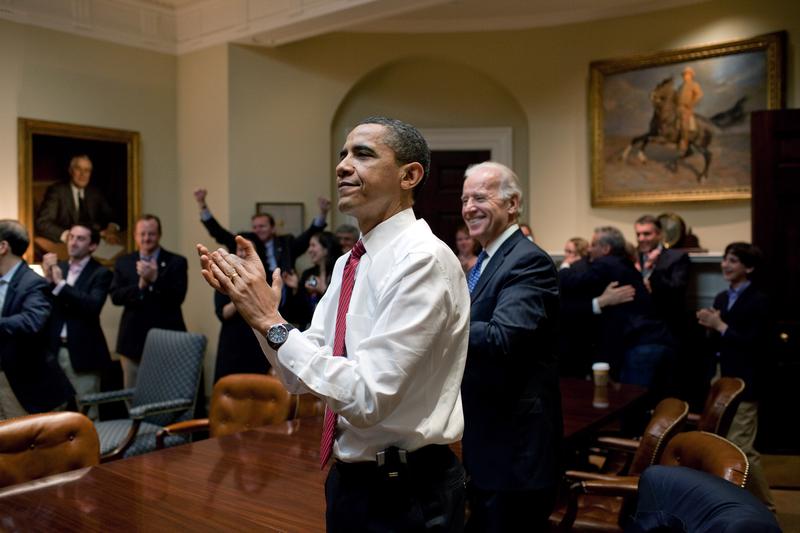 President Obama is expected to sign his health care reform bill into law today at a ceremony on the South Lawn of the White House. But the year-long debate is far from finished.
The bill promises to provide health insurance coverage to 32 million Americans and prevent health insurance companies from denying coverage based on pre-existing conditions.
The measure passed the House of Representatives on Sunday night, along with a separate bill that would amend several controversial and unpopular elements. Debate and a vote on that proposal could take place this week in the Senate. Republicans plan parliamentary objections that could change the bill and force it back to the House.
Meanwhile, several states are already lining up to sue the federal government over the constitutionality of the health care overhaul. At least 10 states have agreed to file a lawsuit arguing the law violates state sovereignty by mandating all Americans have some form of health insurance. The Attorney General of Texas says he plans to file his lawsuit "the moment Obama signs the bill."
Following the bill signing, the president will be hitting the road for campaign-style appearances to talk-up the benefits of the reform on behalf of House members who cast risky votes.  He heads first to Iowa.
All of the lawmakers who supported the bill, and Americans whose stories the White House says represent the need for health care reform, have been invited to the South Lawn signing ceremony.