The Vienna Philharmonic Hasn't Made History...Yet
Many classical music fans thought the Vienna Philharmonic Orchestra had made history this week by permanently hiring a female Concert Master into its ranks. The rumors got started on Saturday after The Associated Press mistakenly reported that the Vienna Phil confirmed violinist Albena Danailova as a full-time player and Concert Master.
"They got it wrong," Mary Lou Falcone, the Philharmonic's press spokeswoman said over the phone from Switzerland. "Albena Danailova has been confirmed as a permanent member of the Vienna State Opera orchestra only."
If classical music's not your beat, it's a mistake easily made. Both orchestras share players and have their roots firmly grounded in Austria's capital and in Vienna's rich musical history. But a closer look shows notable distinctions. First, the Vienna Phil is a smaller, private company, while the State Opera orchestra is larger and government-run. Another difference is that all members of the Vienna Philharmonic Orchestra are members of the Vienna State Opera orchestra, but not all State Opera orchestra players are admitted into the Phil.
"You get confirmed with the State Opera orchestra first," Falcone said. "And then a year or so later, the confirmation is likely to come through for the Vienna Philharmonic Orchestra."
Danailova will have to wait until then anyway to complete her three-year probation period at the Philharmonic. She's been playing there on a temporary basis as First Violin and Concert Master since 2008. If the Vienna Phil decides that they don't want her after her probation period is up, Danailova can continue to play her violin and conduct as one of the Concert Masters at the State Opera orchestra pit.
If, however, the select Vienna Phil does offer her membership, Danailova will enjoy a career-long appointment that she can hang onto until the mandatory retirement age of 65. She'll also make history as the first female Concert Master in the Philharmonic and will increase the Philharmonic's female quotient by a whopping 25 percent: there are currently just three permanent female and 121 permanent male players in the Philharmonic orchestra. (Women were not allowed entry into the all-men's Philharmonic orchestra prior to 1997.)
For more coverage of the Vienna Phil on WQXR.org, click here and here.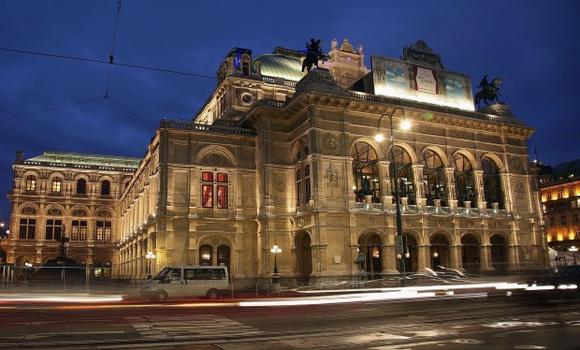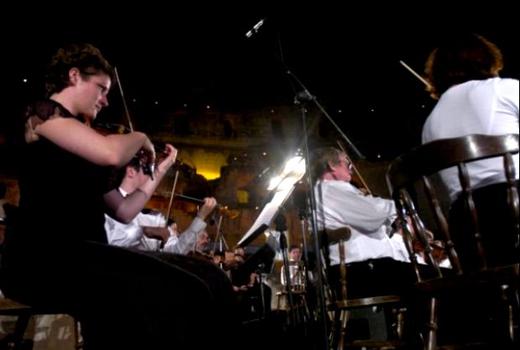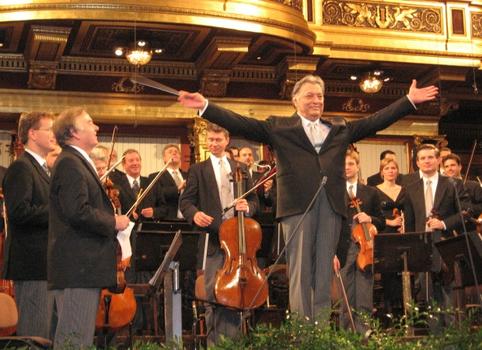 of