'Kocho': A 'Butterfly' by Any Other Name
Kocho, the titular butterfly of composer Garrett Fisher's new installation opera, is a character tormented by the fact that she was born too late, an affliction many opera fans bemoan today.
However, given the timeless poetry that pervades Fisher's Kocho, there's reason for the modern operagoer to be optimistic. Produced by Beth Morrison, whom the Wall Street Journal recently christened "a 21st-century Diaghilev," Kocho epitomizes the raison d'être of both the Fisher Ensemble and Beth Morrison Projects.
While the inspiration for the work comes from Japanese Noh theater, particularly a play of the same name by Nobumitsu, there are variations on the theatrical standards of a tree and specific wood used on the stage. Replacing the latter is Galapagos's signature steel walkway and black-box boards; the former is grittily and industrially represented by a series of hanging pipes and airy, cloud-like pillows courtesy of Louise McCagg. Zane Pilhström's costumes were reminiscent of Anthony Minghella's Madame Butterfly and Doug Fitch's New York Philharmonic staging of Le Grand Macabre.
But just as Fisher considers himself "drawn to the power of old forms," Morrison is drawn to new interpretations and Kocho is symptomatic of her artistic sensibilities in that department. More to the point, the action is not merely contained onstage but, under director Benjamin Mosse, embraces the space with projections by Ryan K. Adams on all walls, entries and exits through the audience, and an ensemble of five vocalists going so far as to pick up tea lights off of neighboring tables. 
The simple story is of a monk who comes upon a butterfly, hears of her born-too-late plight and liberates it by letting it dance under the plum blossom. It is a multi-sensory experience, thanks especially to a score that ranges from understatedly atmospheric to sensory overload. Singers—including five making up the monk—spin pure silky tones that range in influence from Indian ragas to John Sheppard plainchant to Gershwinian trombone riffs. Doubled by choreographer and dancer Christy Fisher, Finnish-American soprano Maria Mannisto soared as Kocho, matched with the virtuosic Margaret Lancaster playing several varieties of the flute with a three-member ensemble and trombonist and vocalist Jennifer Hinkle (playing an unlikely duet at the end).
Emerging from the hour-long work was like coming out of a dream, aided by the misty weather outside and DUMBO Arts Festival Light installations outside. It's unfair to credit these last two elements to Fisher and Company, but they couldn't have been better-placed.
Check out the slideshow from Kocho below and offer up your thoughts in the comments below.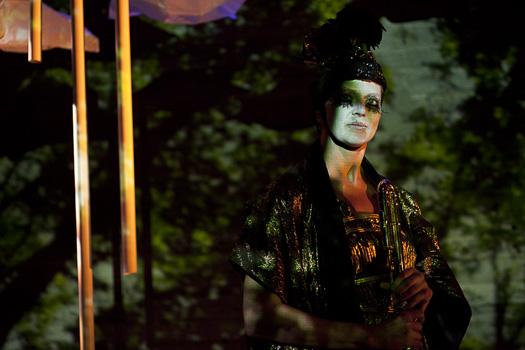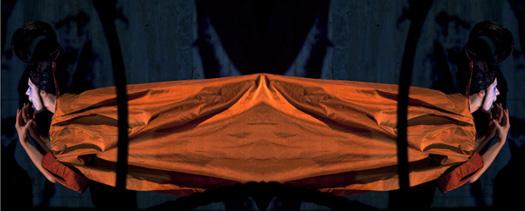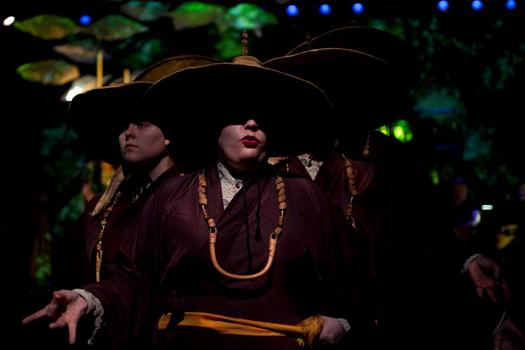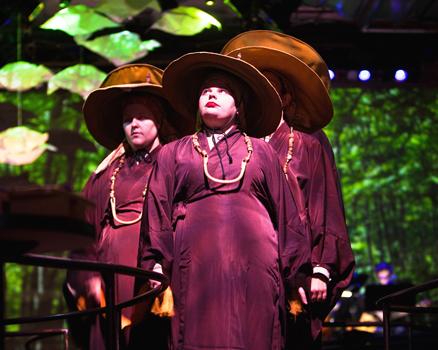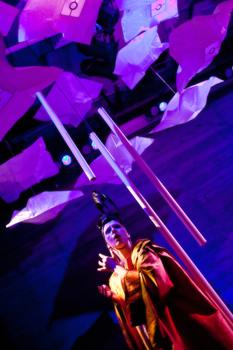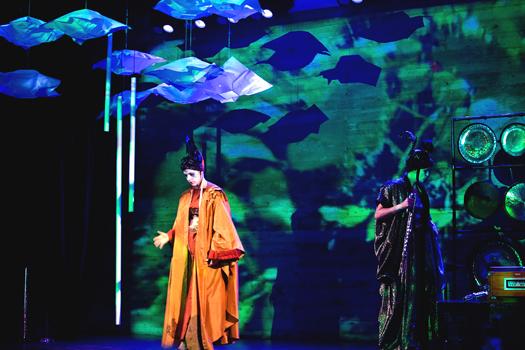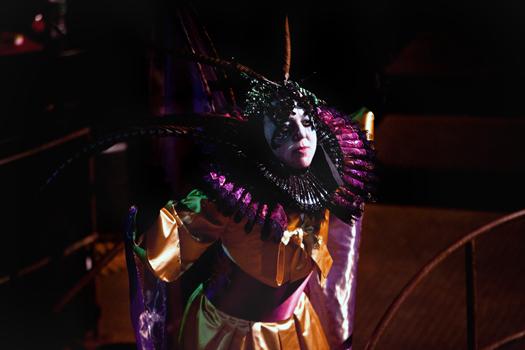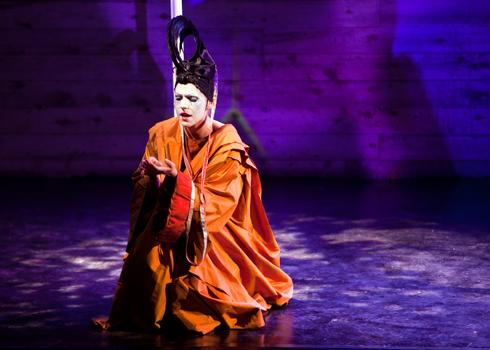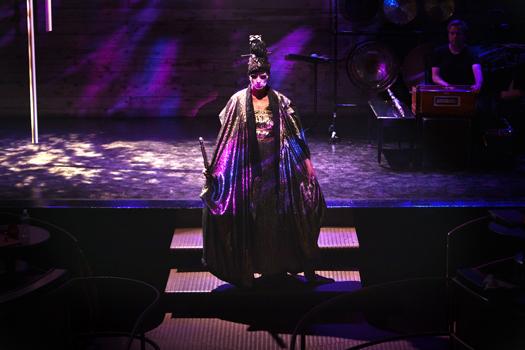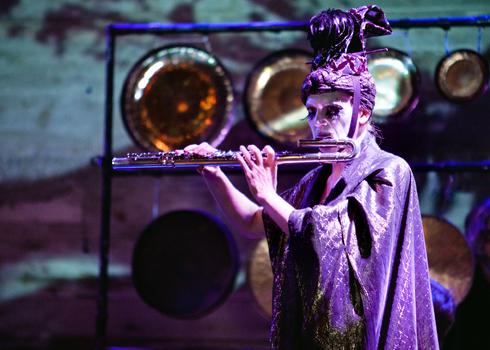 of