Russia Mourns 39 Dead, Ramps Up Security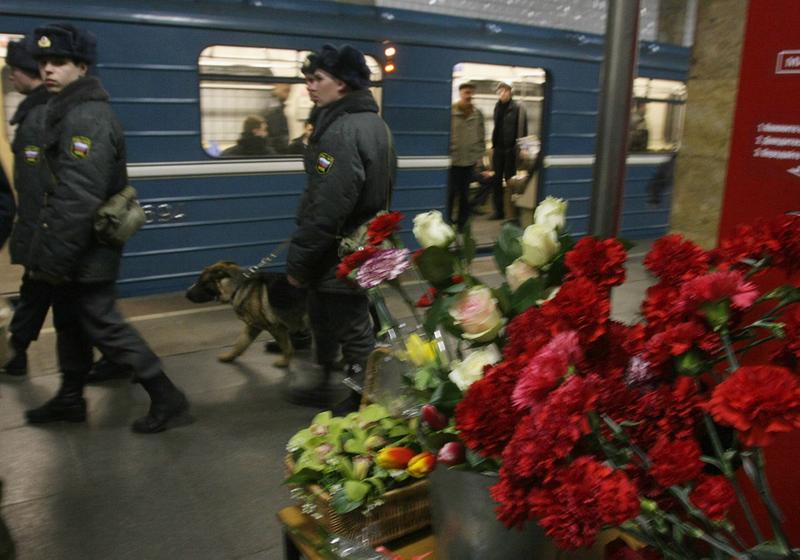 Today is a national day of mourning in Russia, following the twin suicide bombings yesterday that killed 39 metro commuters.
The Associated Press reports that flags are flying at half-staff at government buildings in Moscow, and that television shows and entertainment events scheduled for today have also been cancelled due to yesterday's attack. Flowers festoon subway entrances and platforms.
Authorities think the attackers may have come from Chechnya or the Caucasus Mountains. "We know that they are lying low, but it is already a matter of the pride of law enforcement agencies to drag them out of the sewer and into broad daylight," Prime Minister Vladimir Putin told The AP. Putin waged a war against Chechen separatists a decade ago.
Transportation security across the capital has been ramped up after the subway attack. Heavily armed police are patrolling the entrances to the underground. The AP reports that Moscow's metro is the world's second-busiest subway system after Tokyo's. It carries around 7 million passengers a day.
New York passengers may also notice some tighter security on mass transit here for a second day. Caravans of police vehicles have been dispatched to transit hubs across the city. Special units with black uniforms, helmets and body armor are patrolling subway stations.