2011 WQXR Holiday Gift Guide
Sunday, December 04, 2011
Gift guides for the classical fan, family-friendly concerts, Christmas cookies, and more to bring cheer this holiday season.

More

Recommended Links
The gifts that often mean the most are those that simply show you've paid attention -- that you don't just know what they like, you know what they love. If you have a classical music fan on your list, here are our suggestions of gifts that will be music to their ears:
Under $25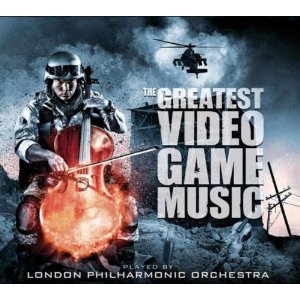 The Greatest Video Game Music
This newly-released – and and "immensely listenable" – album from the London Philharmonic Orchestra features music from such games as Angry Birds, Super Mario Bros., Tetris, Final Fantasy and Call of Duty, among many others. Good for the young and young at heart.
$9.99 (Available from Amazon)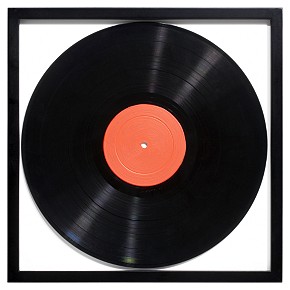 LP Picture Frame
A great way for your vinyl-hoarding friends to show off their impressive – or not-so-impressive – record collections.
$15 or two for $20 (Available from Urban Outfitters)

What Makes It Great: Short Masterpieces, Great Composers by Rob Kapilow [Hardcover]
Rob Kapilow has adapted his popular "What Makes It Great" lecture series into a book of the same name. Each of the 18 chapters explores a short work of a different composer from Vivaldi to Debussy, in roughly chronological order. A companion Web site allows you to see, hear and download each short masterpiece and all of the book's musical examples.
From $19.74 (Available from Amazon)
$25-$100

Essential Pepin: More Than 700 All-Time Favorites from My Life in Food by Jacques Pepin [Hardcover]
French chef Jacques Pepin loves to listen to classical music in the kitchen, he said when he visited the WQXR studio. We recommend the foodies on your list enjoy his new cookbook with a glass of wine, turn on some Chopin and get chopping.
From $27 (Available from Amazon)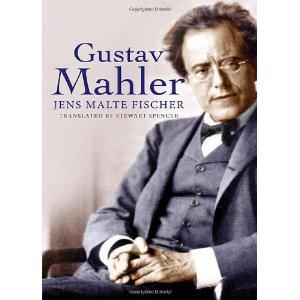 Gustav Mahler by Jens Malte Fischer [Hardcover]
All 766 pages of Jens Malte Fischer's much-praised 2003 biography of Gustav Mahler were translated into an English edition, which came out this past August in time to commemorate the 100th anniversary of the troubled Austrian's death.
From $31.50 (Available from Amazon)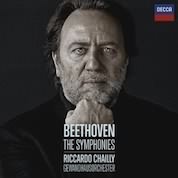 Beethoven: Complete Symphonies [5 CDs]
The Leipzig Gewandhaus Orchestra -- Germany's oldest orchestra, dating to 1743 – made these recordings in the Gewandhaus, Leipzig's concert hall, between 2007 and 2009. They're the latest in a Beethoven tradition that goes back to the composer's own lifetime, when in 1825 it gave the first-ever performance of the entire symphony cycle. To this day, the Ninth Symphony continues to mark the end of every season at the Gewandhaus.
$39.99 (Available from ArkivMusic)

Lincoln Center Gift Certificate
Gift certificates are accepted by all of the concert halls, theaters, shops and restaurants on the Lincoln Center campus and may be applied towards the purchase of a membership.
$50+ (Available from Lincoln Center)

The World's Greatest Operas [6 DVDs]
This six-DVD set contains four of the most famous and most performed operas: Aida, Carmen, Die Zauberflöte and Tosca. The performances feature opera stars and conductors such as Jonas Kaufmann, Roberto Alagna and Antonio Pappano.
$54.99 (Available from ArkivMusic)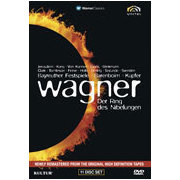 Wagner's Ring Cycle [11 DVDs]
Filmed at Germany's Bayreuth Festspielhaus opera house in June and July 1991 and 1992, this historic Ring Cycle features the Bayreuth Festival Orchestra and Bayreuth Festival Chorus under the musical direction of Daniel Barenboim.
$69.99 (Available from ArkivMusic)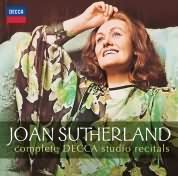 Dame Joan Sutherland: Complete Decca Studio Recitals [23 CDs]
Decca pays tribute to Joan Sutherland - "La Stupenda" to her numerous fans - with a limited-edition CD set of her complete studio recitals. This is the first time all of Sutherland's studio recitals have been made available in a single collection.
$79.99 (Available from ArkivMusic)
$100-$200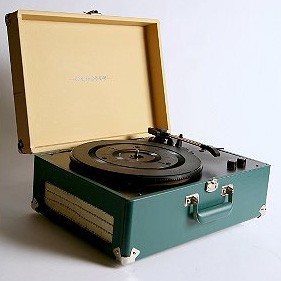 Crosley AV Room Portable USB Turntable
Designed with a retro look, this portable turntable with built-in speakers not only lets you listen to your record collection in style, but also convert it to a digital format.
$160 (Available from Urban Outfitters)
$200 and up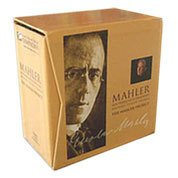 The Mahler Project [17 CDs]
The Mahler Project features all of the San Francisco Symphony's recordings of music by Gustav Mahler, led by Michael Tilson Thomas and recorded live at Davies Symphony Hall between 2001 and 2009.
$224.99 (Available from ArkivMusic)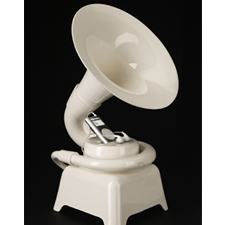 Phonofone II
For sheer over-the-top geekery, there is this artful ceramic gramophone that through passive amplification alone, transforms your personal music player and earbuds into a sculptural audio console that has an output of up to 55 decibels (or roughly the maximum volume of laptop speakers).
$600 (Available through Science & Sons)
More in:
The WQXR e-newsletter. Show highlights, links to music news, on-demand concerts, events from The Greene Space and more.