The Best of 2011 in Opera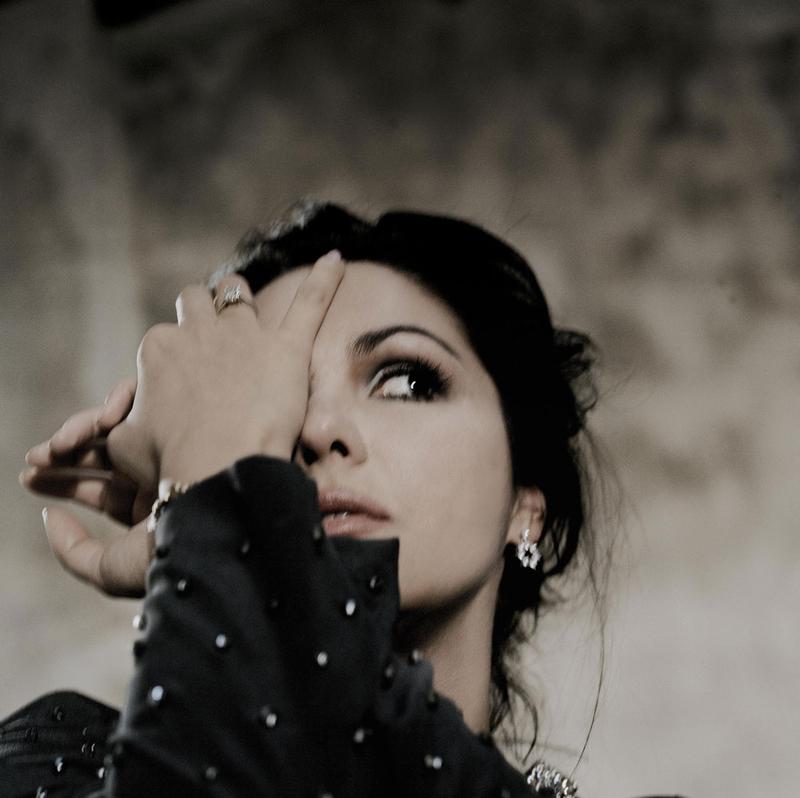 It's that time of the season in which best-of lists dominate Google searches and newsstands, and opera is no exception to the rule.
It was a great year for Baroque music and, forgetting a disastrous maiden voyage by a Broadway composer, new opera. It was less so for Broadway directors tinkering with seemingly daunting works. And it was surprisingly not so bad for singers in those productions, a few major casting changes aside.
So what did make our cut this year? Read on below for my favorite moments of performance and recording. And weigh in: What were your favorite moments of opera in 2011? Leave your picks in the comments below.
The Top 10 Events
BAM's One-Two Punch of The Nightingale and Other Short Fables and Atys
Omnipresent in year-end roundups for 2011 is the return of William Christie and Les Arts Florissants to BAM with their revolutionary and sublime production of Atys (I willingly bought a second pair of tickets to see it again). However, their operatic offerings were also top-shelf in March thanks to a collection of Stravinsky works helmed, most austerely, by Robert Lepage for the Canadian Opera Company. No injuries were sustained in his striking pool of water, and the mostly Russian cast was simply sublime.
Monodramas
Before New York City Opera imploded in a series of personnel breakdowns, the final results of which are TBD, it reasserted its place in the city's opera scene as a champion for the uncommon, unusual and unnerving. This triptych of works by John Zorn, Schoenberg and Morton Feldman was the company at its finest and a cry to not see the organization go under.
Recitals by Matthew Polenzani and Ian Bostridge
In simple song, these two tenors gave wholly complete, immersive and operatic performances. In April, Polenzani made dramatic meat out of Schubert's dismal song cycle while last month Ian Bostridge, accompanied by Thomas Adès, brought deft performance practices to lieder by Liszt, Dowland, Schumann and more. We'll see Polenzani at the Met in February's return of Don Giovanni, while Bostridge is back at Carnegie Hall in March.
Otello
Verdi and Riccardo Muti: enough said. The maestro breezed in with his Windy City Orchestra on tax day and brought a core-shaking read of the Shakespearean score. Who needs sets and costumes and special effects when you have pure musical fire?
A Magic Flute
And speaking of simplicity, Peter Brook's adaptation of Mozart's Masonic singspiel took a work that often cedes heart to spectacle and pared it down to core elements of love and faith. A rotating cast brought different high points to various productions, but it's going to be a long time before I get Luc Bertin-Hugault's Sarastro out of my head.
Die Liebe der Danae
Meagan Miller's soaring cry of "Midas!" in the final moments of Strauss's sorely overlooked score was the gilded icing on a gold standard production at Bard College. The vision of setting a cautionary tale about money-lust in a heady and excessive Wall Street clone was realized without impeding on the opera itself, and Leon Botstein gave an uncharacteristically sympathetic performance with a trio of sterling leads.
Anna Netrebko in Anna Bolena
An interesting dichotomy has arrived at the Met in recent years of flat productions inflated—indeed, salvaged—by compelling singers (Joyce DiDonato in Le Comte Ory, Bryn Terfel and Eric Owens in Siegfried, René Pape in Faust and Peter Mattei and Luca Pisaroni in Don Giovanni, for starters). No one shone more brightly, however, than Anna Netrebko as the titular Tudor in Anna Bolena. Her dramatic precision and velvety voice transported spectators out of the dull trappings of David McVicar's production.
The New York Philharmonic with Sergei Leiferkus
Once omnipresent at the Met, Sergei Leiferkus put in an all-too-rare New York appearance this season. Fortunately, he brought it in spades with Shostakovich's Symphony No. 13, "Babi Yar," a work that may as well be an opera for its pure, unadulterated catharsis and hints at the bloodless, sardonic The Nose written four decades earlier. Having Kurt Masur at the podium didn't hurt, either.
Silent Night
Perhaps it's unfair to include a production from Minnesota on this New York-centric list for a New York-based radio station, but the Minnesota Opera presented one of the most compelling, memorable and poignant new works I've seen in recent years. Libretto and score merged flawlessly and a committed performance from the assembled cast even rose above an anomalous opening night pinch-hit. Here's hoping that it soon reaches New York—and recording.
Stile Antico
This comes in hot off the presses being that this fab English consort played New York just yesterday as part of the Music Before 1800 series. Post-performance high aside, the seamless blending of voices breathed new life into Tudor-era Advent classics. The effect was mesmerizing and meditative—exactly what one looks for in an early music concert.   
The Five Best Albums
A Soloist's Hat Trick from René Pape, Joyce DiDonato and Joseph Calleja
I've raved about the first two discs previously on Operavore, and they remain in heavy rotation alongside Joesph Calleja's third—and finest—recital disc, combining the familiar with the unexpected and owing much to Jussi Björling in the late great tenor's centenary year. These three discs led the pack for solo albums in 2011.
Gregory Spears: Requiem
New and old music often meet in the vocal middle, displaying a flawless line from Tavener to Norgard. In his Requiem, recorded for the inimitable New Amsterdam Records, Gregory Spears continues this line with dramatic, secular works interspersed throughout and sung with heavenly grace by singers hailing from the likes of Anonymous 4 and Lionheart.
Peter Mattei: Great Baritone Arias
To add to the three-way tie of Pape, DiDonato and Calleja, Swedish baritone Peter Mattei performs some of his key roles, including Don Giovanni, Eugene Onegin and Figaro (both Rossini's and Mozart's). Further treats, however, are the moments from Pique Dame, Don Carlo, Tannhäuser and Faust. Sweden may be chilly, but Mattei's voice warms it right up.
Don Giovanni
Opera on DVD dominates this year's Grammy nominees (in its category at least), but the one I keep going back to this year is a valuable archival release from Arthaus Musik that marked the post-War reopening of Deutsche Oper Berlin and features a cast, led by Dietrich Fischer-Dieskau, singing from their cores. It's not always the best quality film-wise, but vocally it's nothing short of spine tingling.
Ercole sul Termodonte
Vivaldi was well represented on recordings this year (could a festival at BAM be far behind?) and none shone so brightly as February's Ercole sul Termodonte, conducted briskly yet judiciously by Fabio Biondi with a dream team of Baroque specialists including Vivica Genaux, Patricia Ciofi, Joyce DiDonato, Topi Lehtipuu and Philippe Jaroussky. The more wide-ranging voices of Rolando Villazon and Diana Damrau more than held their own.