Your Perfect Weekend: March 30-April 1
It's high season for choral music in New York. Our picks of things to do this weekend include two major European choirs, and a multi-generational chamber group.
Friday, March 30, 7:30 pm
Tallis Scholars
St. Bartholomew's Church
$25-100; seniors and students $15-30
Details »
One of the world's leading early-music choral ensembles will perform music of two Renaissance masters: French composer Jean Mouton and English composer William Cornysh. The concert evokes a historic 1520 political summit near Calais, France in which Henry VIII of England and Francis I of France met to seal a treaty of friendship between their two warring countries. The event was set as a grand celebration of both of these two rich cultures and featured two royal choirs, each attempting to out-sing the other. As luck would have it, Tallis Scholars have devoted individual recordings to both Mouton and Cornysh.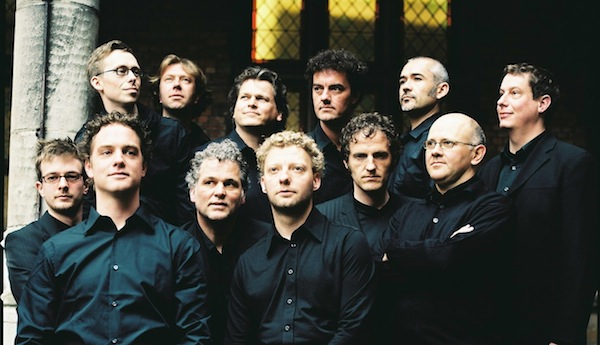 Saturday, March 31
Collegium Vocale Gent
Alice Tully Hall at 7:30 pm
$45-$90
Details »
So far, this season has been a big one for Bach's St. John Passion, with several performances throughout New York including one last Sunday from Carnegie Hall, which WQXR broadcast live. Now is a chance to experience the composer's other great extant Easter-time masterpiece, the St. Matthew Passion, a work that's arguably grander and a bit more opulent. This Belgian choir has specialized in Bach since its founding 40 years ago and arrives with the charismatic young tenor Julian Pregardien as Evangelist.
Sunday, April 1 at 2 pm
Schumann Trio
Tishman Auditorium, New School for Social Research
$17.50, Seniors: $15
Details »
The Schumann Trio, comprised of violist Michael Tree, clarinetist Anthony McGill, and pianist Anna Polonsky, is one of the many chamber ensembles roaming the landscape right now with roots at the Marlboro Music Festival. The musicians represent different generations (Tree is a founding member of the Guarneri Quartet, McGill is one of the youngest members of the Metropolitan Opera Orchestra, Polonsky plays regularly with Musicians from Marlboro) but the proof is in the chemistry. This wallet-friendly program consists of works by Beethoven and Brahms.
Also consider:
Saturday at 8 pm: Sybarite5 at The Cell, Chelsea - This string quintet premieres music by the young Egyptian-American composer Mohammed Fairouz and new arrangements of Bach and Rachmaninoff, as well as music from their Radiohead Remixed Project.
Sunday at 5 pm: George London Foundation Recital; Morgan Library & Museum - Soprano Lisette Oropesa and baritone Brian Mulligan perform music by Mozart, Bizet, Liszt, Wagner and Argento