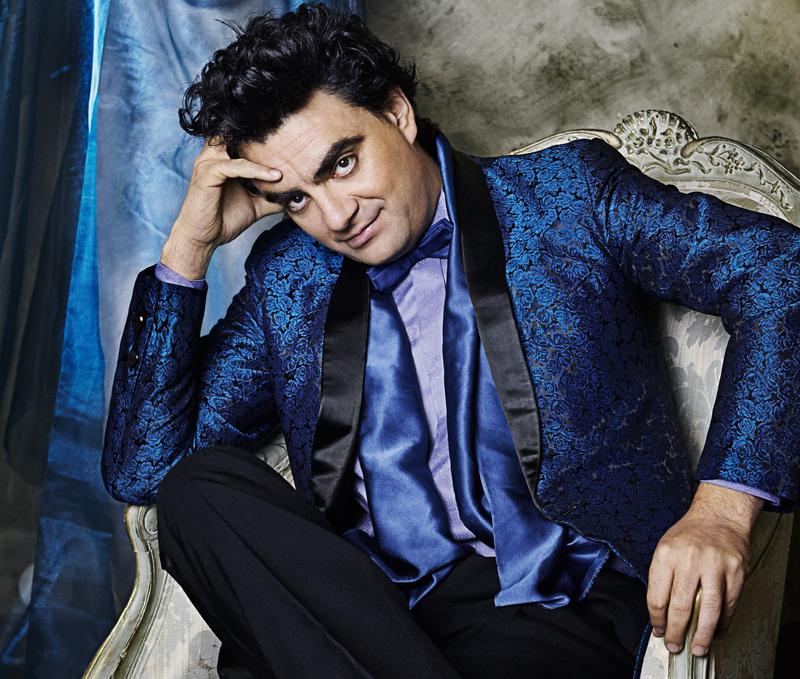 In the 20th century, soprano Anna Moffo was one of those first singers to fall prey to the systems of overbooking and heavy travel, resulting in a vocal breakdown brought on by physical exhaustion less than 20 years following her professional operatic debut.
Since then, we've seen a strain of vocal setbacks and comebacks, chief among them being Rolando Villazón, born just two years before Moffo's decline. In 2007, twelve years after the Mexican tenor rose to prominence, he underwent his first surgery to correct a vocal issue. In 2010, he went back under the knife to remove a congenital cyst in one of his vocal cords. And following that, his focuses seemed to lie on the more bizarre reaches of a singer's career, including mentoring and judging alongside Katherine Jenkins on the ITV show Popstar to Operastar.
For a while it seemed over entirely for the young tenor who did too much, too soon. His engagements were given over to tenors like Piotr Beczala and Vittorio Grigolo, and he explored areas of the repertoire that seemed unlikely fits to his voice—notably recordings of varying success of Handel and Vivaldi.
Last year's production of Werther at the Royal Opera House, Covent Garden, however, signaled another turning point. Villazón was deemed back in the saddle after a critically-lauded performance as the titular tortured poet. Benoît Jacquot's production, preserved on DVD from its Parisian run and also featuring Jonas Kaufmann and Sophie Koch, afforded the tenor no opportunities to conceal any remaining weaknesses, adding to the vulnerability of a young man unsure of how to mitigate his tumultuous emotions.
"Villazón gives one of his most remarkable performances to date," wrote Tim Ashley for the Guardian last May in a five-star review of the performance. "His artistry… is as astonishing as ever, fusing sound, sense and gesture in an uncompromising quest for veracity. His Werther is more complex, if at times less sympathetic than some. The grandeur of the man's passions is balanced by morbidly adolescent self-pity. His final declaration of love to Charlotte brims with the terrifying potential for sexual assault, while his suicide is messy and unromanticized."
Minus the visuals, one loses a sense of this terrifying nature on an album (Deutsche Grammophon's recording of the same performance drops tomorrow). However it is remarkable how much Villazón has been able to rebound from his setbacks. Perhaps his triumph was due in part to his directorial stewardship of the same opera earlier that year in Lyon (he makes his return to directing this May with L'Elisir d'Amore in Baden-Baden). There's a remarkable fluidity of tone that belies any festering issues with Villazón's characteristic ardor and pathos. The top notes are more assured, the product is satisfying.
But Werther should be more than merely satisfying. The pinch of having so many recording opportunities afforded to star singers now is that it can track the progress of a singer, but it can also serve as a stinging reminder of what once was, offering nostalgia in its truest sense—the painful desire to return home. Villazón's 2005 recordings of "Lorsque l'enfant revient" and "Pourquoi me réveiller" on his disc of Gounod and Massenet arias is more recklessly terrifying, subjugating the beauty of Massenet's score for the cathartic sufferings inherent in the title of Goethe's original source material. I quote novelist Marisha Pessl's Special Topics in Calamity Physics when I say that if once Villazón's voice "had been sugared and crackly, now it was porridge, grueled."
Perhaps it doesn't quite reach this nadir, at least not until Antonio Pappano brings his orchestra into full flourish with a judicious hand. And, given the alternative of a Villazónian career being spent on variety shows and recording crossover albums with Céline Dion, it's a welcome addition to the operatic recording canon and a galvanizing return to form.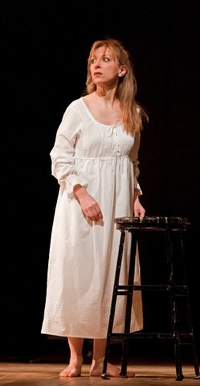 On another side of the coin entirely, soprano Natalie Dessay (cheekily nicknamed by some critics as "Natalie Disabled") has suffered similar vocal issues to those of Villazón, undergoing a similar rollercoaster of surgeries and cancellations. But she's been returning to major houses in more confident and consistent form when compared to her colleague. She came to the Met last January in a revival of Mary Zimmerman's Lucia di Lammermoor after a two-year absence and treads its boards once again starting with a run as Violetta this week. Adding to the unconventional trilogy of Met appearances, she sings Cleopatra in Handel's Giulio Cesare next season.
Her own newest recording, released earlier last month on the Virgin label, focuses on the early vocal works of Claude Debussy, 150 years following the composer's birth. It's an odd juxtaposition against the grandiose, melodramatic emotions of Verdi's tearjerker, but Dessay's voice has an impenetrable parlor quality that seems at home in this repertoire. She sings in whispers rather than gusts and her top range has lost much of its luster, but she still has that magpie-like tone that has carried her through light coloratura rep.
It's less successful vocally than Villazón's Werther, but it does boast more of that dramatic intensity than we hear in the live recording from ROH. But will this violet hour (in Bernard DeVoto's words, the "hour of hush and wonder, when the affections glow again and valor is reborn") of a recital disc transition Dessay into Joe Green's own Violet? Those colors have yet to come into full view.
Weigh in: Can Rolando Villazón and Natalie Dessay recover from their vocal setbacks and continue to have flourishing careers? Are alternatives like directing viable fallbacks? Leave your thoughts in the comments below.
Photo, above right: Natalie Dessay in La Sonnambula at the Metropolitan Opera, 2009. Credit: Ken Howard