Your Perfect Weekend: April 6-8
A New York recital debut, medieval music in the Cloisters and a multimedia take on a 20th-century landmark opera are among our picks for concerts to hear this weekend.
Friday, April 6 at 8 pm
"On the Beach" inspired by Glass's Einstein on the Beach
Baryshnikov Arts Center
$20
Details>>
A new production of Philip Glass and Robert Wilson's groundbreaking 1976 opera will tour around the country this year, with a stop at the Brooklyn Academy of Music in September. For those who can't wait – or aren't sure whether they want to invest five hours in the work – head over to the Baryshnikov Arts Center this weekend. Wilson has chosen five teams of young artists – all of whom have been in residence at his Watermill Center on Long Island – to reinterpret portions of the work.
Saturday, April 7 at 1 pm and 3 pm
Pomerium
The Cloisters
$35
Details>>
Music and architecture meet at the Metropolitan Museum of Art's authentically medieval outpost in Upper Manhattan: Alexander Blachly's early-music choir gives a special Easter-weekend concert in the Fuentidueña Chapel. The program traces the Passion and the Resurrection by such masters as Dufay, Lassus, Monteverdi, Gesualdo, and Byrd. While you're in the area, consider a stop for lunch at the New Leaf Cafe, a charming restaurant nestled in Fort Tryon Park.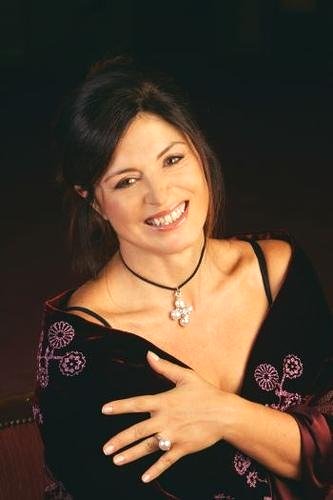 Sunday, April 8 at 5 pm
Anna Caterina Antonacci
Alice Tully Hall
Details>> 
New Yorkers have had few opportunities to hear the Italian soprano Anna Caterina Antonacci, who has been a fixture on European stages for more than 25 years, where she has specialized in performances of Baroque and early 19th-century opera. Her Alice Tully Hall recital marks her first New York appearance in New York since her debut here, at an early-music program at the Metropolitan Museum of Art in 1999. The program includes works by Faure, Mascagni, Hahn and Respighi. Last year, Operavore blogger Fred Plotkin named Antonacci as one of his two unsung singers (the other being Daniella Barcellona), noting, "her voice is in the range of high mezzo/low soprano, allowing her to select roles that particularly suit her rather than sticking to repertory in one vocal category."
Also consider:
Friday at 9 pm: Renée Fleming performs at Lincoln Center's Stanley H. Kaplan Penthouse. The program, which will be telecast on PBS, features Samuel Barber's Knoxville: Summer of 1915, Broadway songs, and selections from her 2010 indie rock album "Dark Hope." Details>>