Your Perfect Weekend: April 20-22
A quirky Turkish pianist, a brainy Frenchman with an unlikely take on Liszt, and a choral evening with Bryn Terfel are among the noteworthy concerts taking place in New York this weekend.
Friday, April 20 at 7 pm
Fazil Say, pianist
Metropolitan Museum of Art, Grace Rainey Rogers Auditorium
Details>>
Start your weekend with a recital at the Met Museum. Fasil Say is a sometimes quirky, even outrageous pianist both on stage and off. Tonight, he will perform sonatas by Janacek and Prokofiev as well several of his own works, which dexterously blend classical, jazz and Turkish styles. It's an early concert, so consider balancing the music off with some Turkish cuisine afterwards. Try Beyoglu at 81st and Third Avenue, where you can sample a doner kebab or one of the daily seafood specials.
Saturday, April 21 at 7:30 pm
Pierre-Laurent Aimard
Alice Tully Hall
Details>>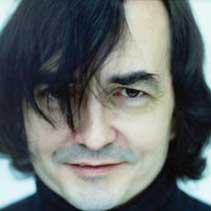 It promises to be a good weekend to be a pianophile in New York. Saturday Pierre-Laurent Aimard presents the first of two recitals that draw from his "Liszt Project." This was unveiled last May in Vienna, and released as a recording on Deutsche Grammophon last October. Rather than presenting Liszt as an ostentatious Romantic composer, Aimard suggests that he was a precursor to modernism by juxtaposing his pieces with those of Berg, Scriabin and Wagner (part two on Sunday includes Bartók, Messiaen and Stroppa).
Sunday, April 22 at 7 pm
Bryn Terfel and Catrin Finch with DCINY
Avery Fisher Hall
Details>> 
After Aimard's heady mix of late Romanticism, take the edge off on Sunday night with a choral program featuring two Welsh stars: baritone Bryn Terfel and harpist Catrin Finch. The program includes Haydn's St. Nicholas Mass, Joseph Martin's The Awakening and Karl Jenkins's harp concerto Over the Stone. Terfel, taking a break from his Wotan in the Met's Ring Cycle, will close the program with a selection of Welsh folk songs.