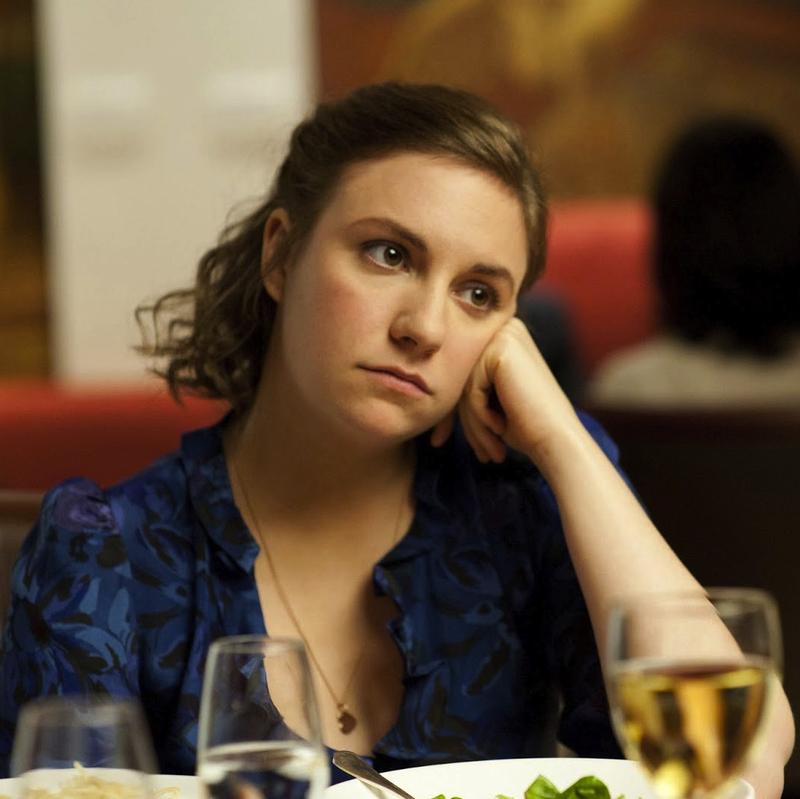 Like many who have known the shock of being financially cut off from one's parents, the pratfalls of navigating post-graduate life in a rocky economy and the galvanizing belief in art for the sake of art, I too was let down by the television premiere of Lena Dunham's "Girls," a comedy about four 20-something women in New York that debuted on HBO last month.
Yes, those of us born in the 1980s were given the short end of the stick when it came to job stability, financial resources and a general sense of comfort, but even I felt queasy when Dunham's character, Hannah, sits her parents down in the pilot and asks for $1,100 a month for two years in order to finish her book without having to get, you know, a job.
When Hannah says, "I don't want to freak you out but I think that I may be the voice of my generation... or at least a voice of a generation," you realize that she is neither of those things (in fact, she's never actually shown writing or doing anything remotely creative). What we were promised in the press blitz leading up to the premiere of "Girls" was incongruous with the final product. It is not the voice of our generation; it's barely the voice of an exclusive niche. Cue the eye rolls and the Internet backlash.
A similar feeling set over me on Friday while waiting for the start of The Armida Project, billed as a "Baroque pastiche" with original music by Jakub Clupinski and directed by Russian choreographer Igor Konyukhov. Tickets for the event were, at their cheapest, $30, and organizers created a too-cool-for-school aura somewhat askew with its mostly traditional opera audience members. It was hard not to become restless before even entering the Angel Orensanz Center on the Lower East Side: the start time was listed as 7:30pm, but doors, via a bouncer were opened at 7:35 pm, creating an entrance process on par with the fall of Saigon or boarding at O'Hare.
Somewhere around 8:10 pm, with no start to the show in sight, I texted a friend and noted a troublesome thought: For years, writers and administrators have fretted over the future of opera with the underlying idea that one has to limn the genre's implied elitism in order to pull in the youngs. But this operation, helmed by a jury of my peers, came with its own set of pretensions. My friend, writing from a prog rock show, replied: "There surely exists a cadre of cognoscenti for whom opera implies a license to put on airs."
Heartbreaking, too, was that this was airs for the sake of airs, confusing sophistication for elitism. The creator of the show advised us at the onset not to "take it too seriously," because it's a comedy. However, that isn't a carte blanche for the producers themselves not to take their art, sold as it was for ticket prices higher than the lowest seats offered at Lincoln Center, seriously either.
What's more, a vodka sponsor illuminated their product mere feet away from the audience throughout the first act, often creating more light and noise than onstage. Soon it became more interesting to locate a radio playing too loudly offstage (I swear I heard WQXR announcers) and to watch a woman across the aisle go to the rows sitting in front of her and asking, at full-voice, audience members to stop moving their heads so she could see the action unencumbered. It was what the kids these days call a cluster-bleep.
To its credit, the company sought to bring an ambitious, serious concept to a non-traditional opera audience. Why, then, did the evening fail to satisfy? Even if the Project hadn't failed to transport or create a compelling plot with a stronger connection to the eponymous myth, the evening seemed focused more on pomp than on substance. And with every little distraction continuing to stymie and stagnate, was I still taking things "too seriously?"
Either way, the only real solution seemed to be leaving at intermission and going to the nearby Bowery location of Veselka for a different brand of vodka.
Nursing a flight of Eastern Europe's finest brews and being transported by a trio of pierogi, I felt like Hannah's hapless parents in "Girls," seeing something I was meant to support with the same commitment of $1,100 a month flounder and fall and not seem to care. The problems of opera in the 21st century have nothing to do with age and everything to do with maturity. Fortunately, there are plenty of producers, composers and performers out there willing to pay their own rent.