Six Reasons to Stay Local This Summer
Summer in classical music usually involves a lot of travel. In fact, as I write this, I'm on my way back to New York from the Spoleto Festival in Charleston, SC, and am already arranging a car rental for Glimmerglass.
But no one opera lover can do everything, and so while there are tempting trips to be had in St. Louis, Boston, Cincinnati, Santa Fe and more, there's only so much that can be squeezed into one season. Fortunately, New York gives us plenty of reasons to stay home over the next few months. What you save on travel expenses you can funnel into air conditioning. 
New York Philharmonic
Philharmonic 360 (June 29–30)
There's no shortage of vocal music at the Phil in the final weeks of its 2011-12 season, starting with Orff's Carmina Burana this week featuring soprano Erin Morley, tenor Nicholas Phan and Jacques Imbrailo and continuing with Mozart's C Minor Mass (June 20–23) with Jennifer Zetlan, Jennifer Johnson-Cano and Joshua Hopkins. But the most ambitious is a post-season performance at the Park Avenue Armory, centered around the site- and arrangement-specific Gruppen by Stockhausen, but also including the Act I finale to Don Giovanni, capitalizing on the Armory's space to create an experience on par with the dark corners evoked in Mozart's libidinous opera.
Caramoor Festival (Katonah, NY)
Ciro in Babilonia (July 7)
I Capuleti ed I Montecchi (July 21)
The Caramoor Caravan gets you up to Katonah and back in the same night with no driving effort, so like Bard Summerscape (see below), it's good for a bit of operatic escapism even while staying in town. Can't get to Santa Fe to see Maometto II? No problem—rare Rossini resides at the Venetian Theatre with Michael Spyres, Ewa Podles and Jessica Pratt in Ciro in Babilonia, a collaborative production with Pesaro's Rossini Opera Festival. Shakespeare's young lovers take over later in the month, with Kate Aldrich and Eglise Gutiérrez singing Romeo and Juliet, respectively in Bellini's I Capuleti ed i Montecchi.
Martina Arroyo Prelude to Performance
Falstaff (July 13–15)
Così fan tutte (July 14–15)
Martina Arroyo's Prelude to Performance program is a great chance to catch upcoming talent in the conservatories' off-seasons, playing as it does at Hunter College's Kaye Playhouse and offering full stagings and orchestral performance to give young voices valuable professional experience. This year, they temper Verdi's charming take on Shakepeare's comedy with Mozart's wife-swapping, Enlightenment-era cautionary tale.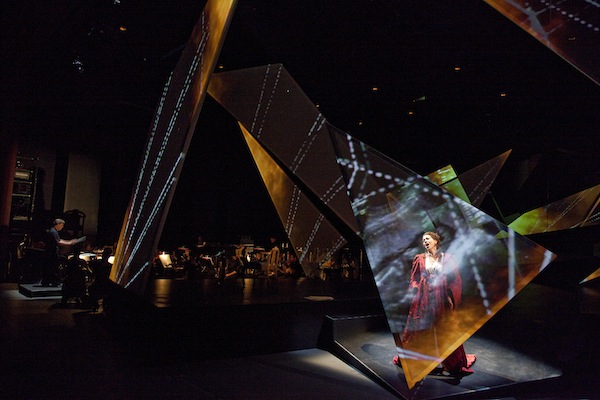 Lincoln Center Festival
Émilie (July 19–22)
Orpheus and Eurydice (July 20-22)
Feng Yi Ting (July 26–28)
Festival director Nigel Redden is also known for his leadership of the Spoleto Festival in Charleston. Where we benefit from that is in Spoleto imports this July as part of the Lincoln Center Festival, notably Guo Wenjing's Feng Yi Ting, which blends a western-influenced orchestration with singing right out of Peking or Sichuan to tell the ancient story of a femme fatale. After a season that included much from Kaija Saariaho in New York, the Finnish composer's music comes to the Gerald W. Lynch Theater with a staging of her monodrama, Émilie, starring Elizabeth Futral as Voltaire's mistress and Isaac Newton's French translator. In between, the Festival's focus on the Paris Opera Ballet results includes Pina Bausch's dance opera, based on the Gluck score.
Bard Summerscape (Annandale-on-Hudson, NY)
Le Roi Malgré Lui (July 27–August 5)
The American director Thaddeus Strassberger returns to Summerscape for the third year, having previously directed Meyerbeer's Les Huguenots. Charpentier's bubbly comedy Le Roi Malgré Lui focuses on the brother of Huguenots monarch Marguerite de Valois: Henry III. Though given the stylistic differences between the former (a French grand opera about the St. Bartholomew's Day massacre) and the latter (a frothy operetta about a homesick French king reluctant to rule Poland), chances are the means—and the ends—will be quite different. Like Caramoor, Bard has a bus option for certain performance dates that shepherds audiences from New York to Annandale-on-Hudson and back again.
Mostly Mozart Festival
Opening Night Concert (July 31–August 1)
Beethoven and Haydn (August 3–4)
A Little Night Music (August 24)
Closing Night (August 24–25)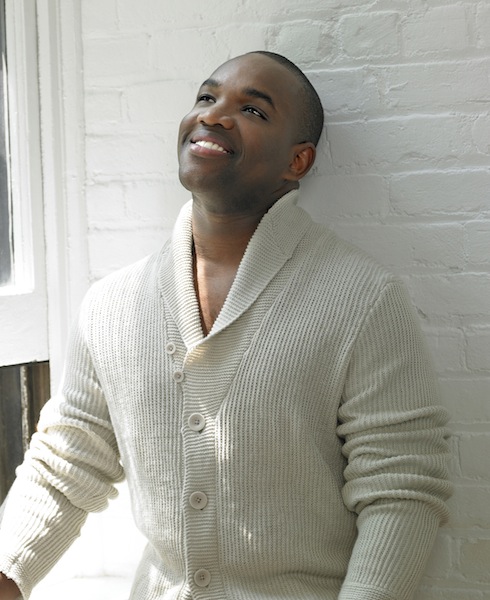 Where do we start here? Tenor Lawrence Brownlee (left) is heard singing Mozart's concert aria "Misero! o sogno" and "Un' aura amorosa" from Così fan tutte in the opening night of this year's Mostly Mozart festival. The three-week festival builds up in vocal intensity to feature Layla Claire, Sasha Cooke, Paul Appleby and Matthew Rose in Beethoven's Mass in C major as part of the closing night festivities, both under the baton of Louis Langrée. Along the way, Yannick Nézet-Séguin leads Haydn's Nelson Mass with Christiane Karg, Julie Boulianne, Toby Spence and Andrew Foster-Williams; and soprano Lisette Oropesa sings Schubert's The Shepherd on the Rock as part of the festival's more intimate "A Little Night Music" series.
The festival offers a chance to get a taste of many singers in the next generation becoming Met regulars (Oropesa and Claire were both heard in The Enchanted Island, Sasha Cooke sang Kitty Oppenheimer in Doctor Atomic, Brownlee has sailed the high-Cs in La fille du Regiment, and Appleby made his debut with the company as Brighella in Ariadne auf Naxos). It also makes for a nice vocal break if you feel like you've overdosed on opera in recent months.
Photos: 1) William Struhs 2) Marty Umans