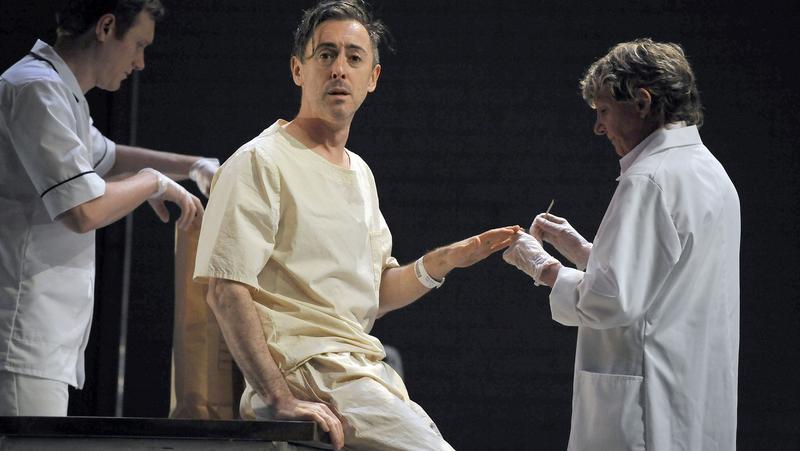 There are more than 20 roles in William Shakespeare's tragedy Macbeth. But a recent new production of the play at the Lincoln Center Festival featured only a single performer speaking all the lines, telling the entire story.
The challenge of this one-man version of the Scottish play was undertaken by, appropriately enough, a Scottish actor: Alan Cumming, currently on television's "The Good Wife," and a Tony winner for his 1998 portrayal of the Emcee in Cabaret.
To offer the audience a reason for one person to be performing Macbeth, the production – co-directed by John Tiffany and Andrew Goldberg – placed all the play's action inside that one person's head, and that person in an insane asylum. A crazy idea or not? New York Times theater critic Charles Isherwood shares the thoughts in his head on this unusual version of Macbeth.