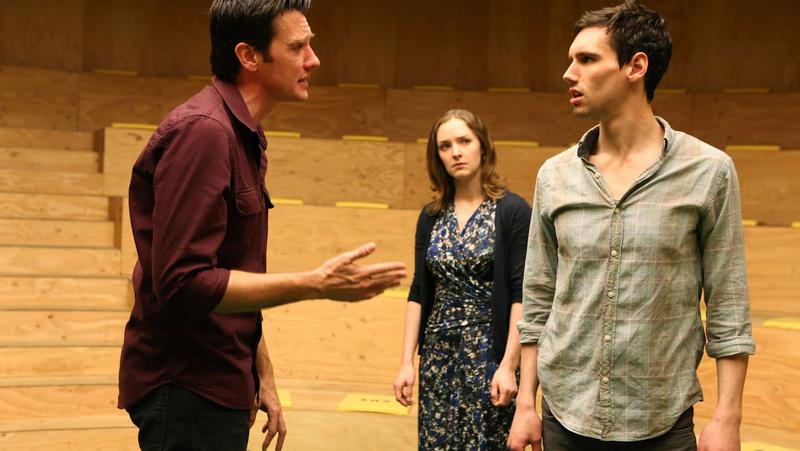 "The Cockfight Play" is not the title of the play at the Duke on 42nd Street theater. But it's the accepted euphemism, safe to print in family newspapers and safe to say on the radio.
The plot is an old, old theatrical construct – a love triangle. But this gang of three has an unconventional twist: A young man in love with a young man, falls in love with a young woman. Which partner he will ultimately choose becomes the crisis of the drama.
A hit in London where it was first seen at the Royal Court Theater, Mike Bartlett's play is directed by James MacDonald and features Cory Michael Smith, Jason Butler Harner and Amanda Quaid as the three points in this love triangle.
Charles Isherwood, theater critic for The New York Times, explains how the set – nary an inviting couch nor a pied-à-terre in sight – puts fight in "The Cockfight Play," and how the audience is right there with the characters, amping up the drama considerably.