On Nov. 7, WQXR brought you a broadcast from Carnegie Hall's Zankel Hall featuring the Belcea Quartet. This was the first concert in Zankel since Carnegie closed following Superstorm Sandy, which damaged a nearby construction crane causing city officials to close West 57th Street. Carnegie's Stern Auditorium also re-opened that night.
The Belcea Quartet tackled two of Beethoven's epic late string quartets: the E-flat–Major Quartet, Op. 127 and the B-flat–Major Quartet, Op 130.
The Belcea (BELL-cha) came to New York as recovery efforts were taking place in areas hard hit by the hurricane. The quartet members told Jeff Spurgeon how they performed an outreach concert at the Park Slope Armory, which was turned into a shelter. Here's their remarkable story:
The Belcea was founded at London's Royal College of Music in 1994. The ensemble has slowly moved up the ranks, now claiming appearances in major European and North American concert halls. Its members are violinists Corina Belcea-Fisher and Axel Schacher; violist Krzysztof Chorzelski; and cellist Antoine Lederlin.
Program
Beethoven: String Quartet in E-flat Major, Op. 127
Beethoven: String Quartet in B-flat Major, Op. 130
Below is the archive of the live chat and Twitter conversation for the concert: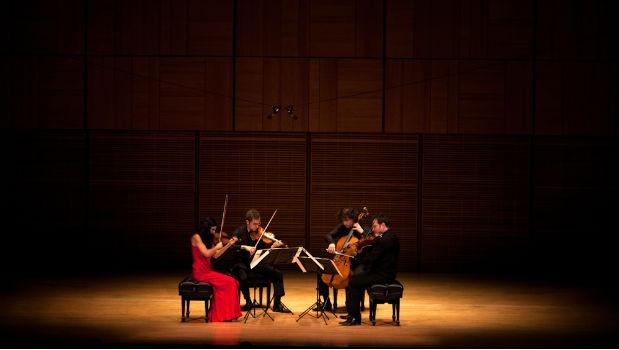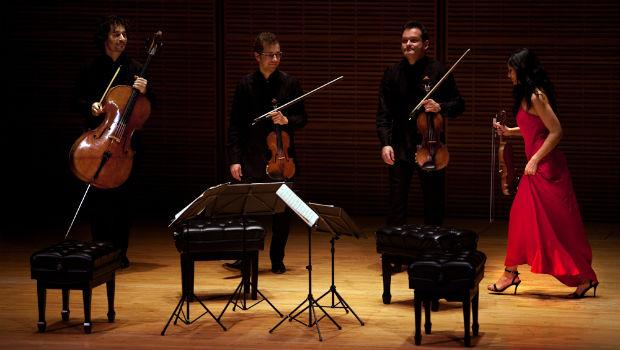 of