Three Reasons Why Wagner's Rienzi is Rarely Performed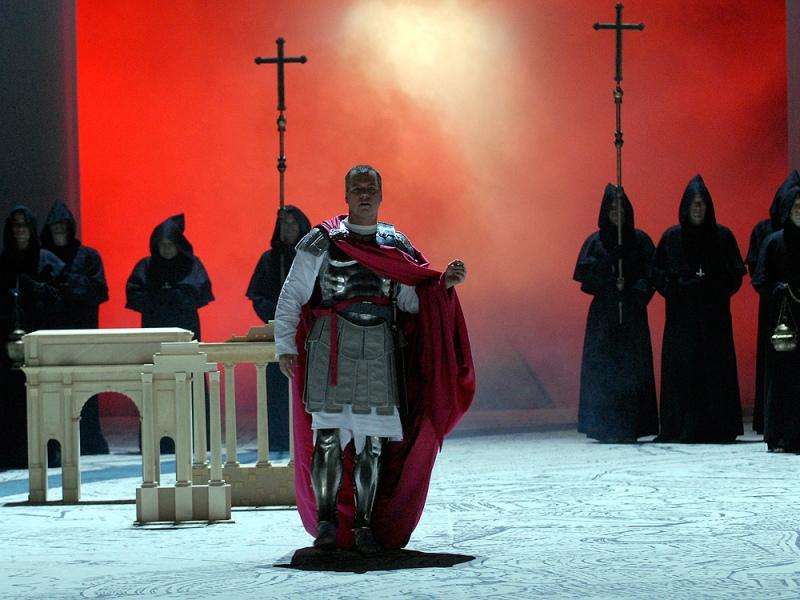 Wagner's Rienzi is an opera that hardly ever gets produced by major companies. F. Paul Driscoll, editor-in-chief of Opera News, gives three simple reasons why you never see it in production.  
1: Wagner wasn't proud of it
One problem might have to do with the fact that Hitler owned the autographed score, which was destroyed when he died in 1945. "But the principal reason it's not done that much," Driscoll said, "is that Wagner himself didn't like it." the composer disavowed Rienzi along with two other early operas (Die Feen and Das Liebesverbot) because they "sounded too Italian." They were his "immature operas." And he refused to have any of the three performed at Bayreuth. After he died, Wagner's widow Cosima ruled Bayreuth with an iron hand and kept the ban in place. Wagner's family followed suit.
But the ban will be lifted next summer during the 'Wagner Year' (2013), and all eyes and ears will be glued on the festival house when Christian Thielemann conducts the Bayreuth premieres of each of the three neglected works.
In the case of Rienzi, Driscoll says that he hopes Thielemann applies some judicious cuts at the Bayreuth performance. "When Rienzi had its premiere in Dresden," he tells us, "the performance lasted more than six hours!" He goes on to explain that Rienzi is not particularly well written. It doesn't move along fluidly. As a result, the opera seems long rather than connected and inevitable like the Ring Cycle and Die Meistersinger,
2: The Title Role is Murder
The second reason why Rienzi is rarely performed is that the title role is extremely difficult. "For me there's no real payoff," Driscoll said. "He sings and talks and argues and exhorts and never really has a moment where he can relax into a character. His most difficult singing is "Rienzi's Prayer," which comes in Act V. The aria was created for a tenor who was evidently a singing machine. So I guess for that type of person you're still fresh after five hours. But most modern singers would look for something a little bit more reasonably paced."
Two legendary tenors as Rienzi:
Lauritz Melchior was the heldentenor of all heldentenors. He was a Danish artist who made it big in Europe and then ruled the "Wagner roost" at the Metropolitan Opera throughout the 1930s and '40s. Melchior recorded Rienzi's aria more than once. The recording here was made in London in 1930.
Melchior singing 'Rienzi's Prayer'
Max Lorenz was a German tenor who was a big star at Bayreuth. He was an extraordinary artist. There are films of him in rehearsal in Bayreuth. You can't quite believe the ease and the power with which the voice just pours out of him. "I can see how Wagner's daughter-in-law, Winifred, could not imagine having a festival without that kind of talent." Driscoll said.
Max Lorenz as Rienzi singing Erstehe, hohe Roma, neu!
3: The Best Female Aria Goes to a Minor Character
According to Driscoll, the third and final reason that Rienzi is rarely performed is that the best female aria goes to a minor character. "The female principal who is sung by a female and is playing a female is Rienzi's sister, Irene," says Driscoll. "But Irene's boyfriend – Adriano – is sung by a female singer. The big aria and the big moment for female voice is Adriano's neat little aria that comes in at about two-and-a-half minutes long which basically says 'Where am I? What am I doing?' It's a terrific piece for soprano or mezzo soprano….but it's a character that you could essentially remove from the central action and still have the plot move forward."
Janis Martin singing 'Wo bin ich':
Should Rienzi be performed more frequently? Have you seen a performance that was particularly memorable? Please leave your comments below: